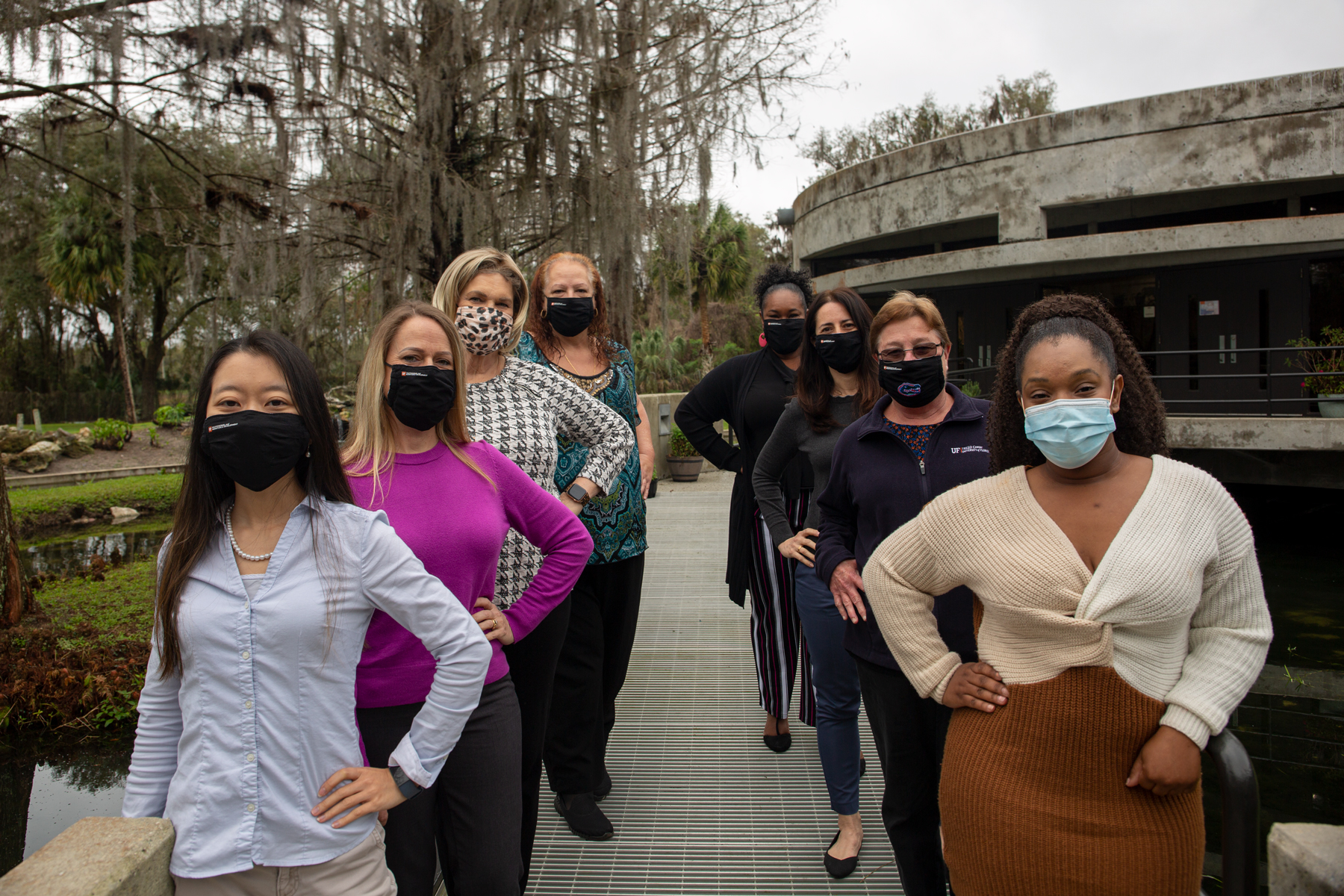 Spring 2021 Quarterly Newsletter
A year after our employees were officially sent to work from home while the world tried to make sense of the oncoming threat of a pandemic, we are pleased that the Office of Professional and Workforce Development (OPWD) is not only still standing, but also flourishing.
The purpose of this update is to highlight our accomplishments over the last quarter. This time last year we were losing traction on many of our future plans; today, all of our employees have safely returned to work and our programs are picking up speed, with more quality content on the way.
The past year has taught us that we can't always foresee the future, but we can do our best to prepare and adapt for whatever comes our way. As our Director, Andrew Campbell, always says: onward and upward!
"As long as there is life, there is a potential; and as long as there is a potential, there will be a success! You will sprout again when cut down! You will rise again even when you fall!" ― Israelmore Ayivor
OPWD OVERALL ACCOMPLISHMENTS:
---
In December 2020, OPWD developed a strategic plan. This quarter, our employees developed action items that contribute to the overall 5 year plan of our various strategic initiatives.
In February, the Diversity, Inclusion & Wellness (DIW Crew) Committee was formed in support of the Be an Employer of Choice to Live, Work and Learn initiative. The current goal of the Month is to Celebrate Women, and the DIW Crew has created a March Into Women's History Invention Bracket that our staff has been keeping up with for the month! You can view it here. Additionally, the DIW Crew has established a newsletter that is sent out the first Monday of each month highlighting Diversity, Inclusion & Wellness events, birthdays, holidays, activities and a Director's corner.
Also in support of our other strategic initiatives, OPWD has established a virtual suggestion box, formed a variety of committees, adopted a skills capture software to showcase employee interests in conjunction with their daily job duties, and developed an updated onboarding document.
In February, we participated in Gator Nation Giving Day, where our essential workers campaign nearly doubled our donations from last year.
Our employees were recognized for achievements: Courtney Hancock and Nicole Durden received the UF Superior Accomplishment Award and Ron Trygar was awarded a National Environmental Safety and Health Training Association (NESHTA) Master Instructor designation.
On March 8-9, we hosted the 4th Annual Inspiring Women Leaders Conference virtually.
CAREER & WORKFORCE DEVELOPMENT EDUCATION
---
This program successfully launched, and we currently have a total of 11 students enrolled in our Water/Wastewater courses in Levy County.
Accomplishments:
11 Counties/Districts have Articulation Agreements with Career & Workforce Development Education (CWDE) and Florida Gateway College!
6 students are enrolled in the water course.
5 students are enrolled in the wastewater course.
CONFERENCES
---
The rise of virtual and hybrid events have opened numerous doors of opportunities for future clients!
Accomplishments:
Hosted 5 Virtual Conferences in February.
The Spring virtual event schedule continues to be busy with 3 events in March, 3 events in April and 2 events in May!
Continue to serve clients with custom websites and different event platforms for virtual events.
COMMUNITY ENGAGEMENT
---
Accomplishments:
Developed a Leadership Workshop Series that starts in April 2021.
Have been and continue to provide weekly life-skills instruction to incarcerated females.
Hosted consistent monthly Workforce Development Committee meetings.
Merged Custom Solutions and Community Engagement into one department. Over the last quarter, Custom Solutions has had 2 returning clients in January, a final client training session in January, and 2 new scheduled sessions for February and March.
PROFESSIONAL DEVELOPMENT HUB
---
Over the past quarter, enrollments have been steadily recovering from last year's unexpected dip. We hope that they will continue to be on the rise!
Accomplishments:
Culinary course is set to launch at the end of April/beginning of May 2021.
TREEO OVERALL ACCOMPLISHMENTS
---
TREEO received re-approval for being a Construction Industry Licensing Board (CILB) training provider
Asbestos:
---
Had a successful round of refresher courses in February, and have a large Contractor/Supervisor course coming up in March.
In the process of updating the Contractor/Supervisor course manual based on student feedback.
Received a donation of Fiberlock sample pails with MSDS sheets from ICP group!
Backflow Prevention:
---
Total # of classes Jan. 1 – Feb. 28: 23
Established a new training location at JAX Training Site(Sprinklermatic).
Registration for the Cross Connection Control (CCC) Conference is open!
Water/Wastewater:
---
11 classes held since January!
Ron has expanded his recorded video catalog in Student Resources.
New online courses in the works: Math Water Operators, Water Distribution Operators, Wastewater Operators, Sequencing Batch Reactors, and Water Softening: Lime and Ion Exchange.
Received a donation of lab equipment from Heyward Florida Inc. that will help TREEO meet its goal of providing hands-on training to drinking water and wastewater treatment professionals.
Solid and Hazardous Waste Management:
---
Hosted FDEP's Fundamentals of Slope Stability course 100% virtually with students from three states.
TREEO continues to be trusted with the management of the statewide solid waste database for FDEP.
Provided onsite HAZWOPER training for Universal Studios Orlando.
Will be hosting the first Solid/Hazardous Waste hybrid class in March!
Written by:
Courtney Glancy
Published:
March 12, 2021
Keep up with all things OPWD by reading our office updates.
The Office of Professional and Workforce Development (OPWD) supports the Office of Teaching and Technology and the University of Florida in offering non-credit education for adult learners across multiple modalities.
Is there a topic under our umbrella that you would like to learn or see more about? Email Courtney Glancy at courtneyglancy@ufl.edu with your ideas.