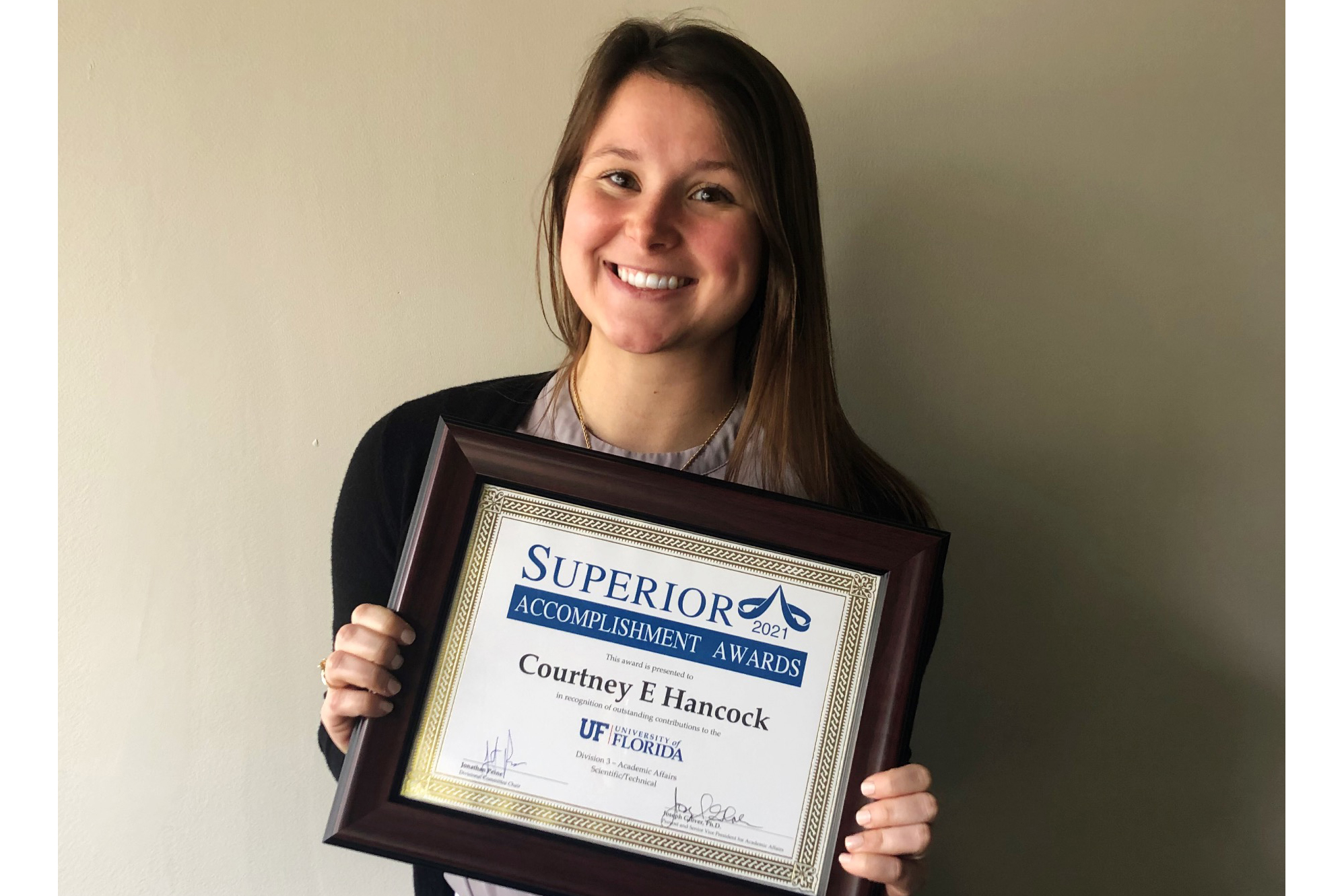 Courtney Hancock Receives UF Superior Accomplishment Award
Courtney Hancock, University of Florida Office of Professional and Workforce Development's (OPWD) Web Developer, is a recipient of the University of Florida Superior Accomplishment Award. This award recognizes staff members who contribute outstanding and meritorious service, efficiency and/or economy, or to the quality of life provided to students and employees.
As OPWD's Web Developer, Courtney is constantly learning new techniques and processes for designing, building, and deploying websites. As a result, she has greatly improved the appearance and functionality of our existing web pages and has more under construction. In addition to web development, Courtney has leant her graphic design skills in helping OPWD to create customized logos, marketing pieces and a new style guide.
"Her intellect, professional acumen, and work ethic are the model examples for others to follow", said UF OPWD Director, Andy Campbell.
Please join us in congratulating Courtney on this much deserved award!
Written by:
Melissa Hamilton
Published:
March 2, 2021
Keep up with all things OPWD by reading our office updates.
The Office of Professional and Workforce Development (OPWD) supports the Office of Teaching and Technology and the University of Florida in offering non-credit education for adult learners across multiple modalities.
Is there a topic under our umbrella that you would like to learn or see more about? Email Courtney Glancy at courtneyglancy@ufl.edu with your ideas.