Inspiring Women Leaders
Workshop Series
Workshop
How to Lead Like a Woman
Finding & Expanding Your Unique Voice
Step into a world where women thrive, empower, and lead with unparalleled strength and grace. This class is not just about theory and abstract concepts; it is a dynamic, interactive experience designed to empower women to become influential leaders in their fields.
Leading involves confidence without ego, understanding and utilizing Emotional Intelligence and reading others through their non-verbal cues. It's about asking "clean" questions to understand the real message and meaning while creating innovative solutions and guiding your team/department to greatness. Through a carefully curated curriculum, we will explore the unique struggles women encounter in the business world and equip you with the tools, strategies, and mindset necessary to overcome them.
Whether you aspire to lead at the executive level, transform your organization, or simply want to harness your leadership potential to make a difference, this class is a compass that will guide you toward being proficient in key areas of leadership.
---
Key Takeaways:
This dynamic program focuses on a series of steps that guarantees you leave with:
Greater confidence and awareness of your strengths
Strategies to hold your own in any environment
Ability to inspire others to exceed their vision
Skills in creating psychological safety, trust and credibility without being perceived abrasive
Ability to handle challenging situations/people and create an environment of rapport and unity
$125
TREEO Center
September 15, 2023
1 – 4:30PM
Jennifer Webb
Jennifer Webb
Thought Changer, Keynote Speaker, Author and NLP Coach
Magic Communications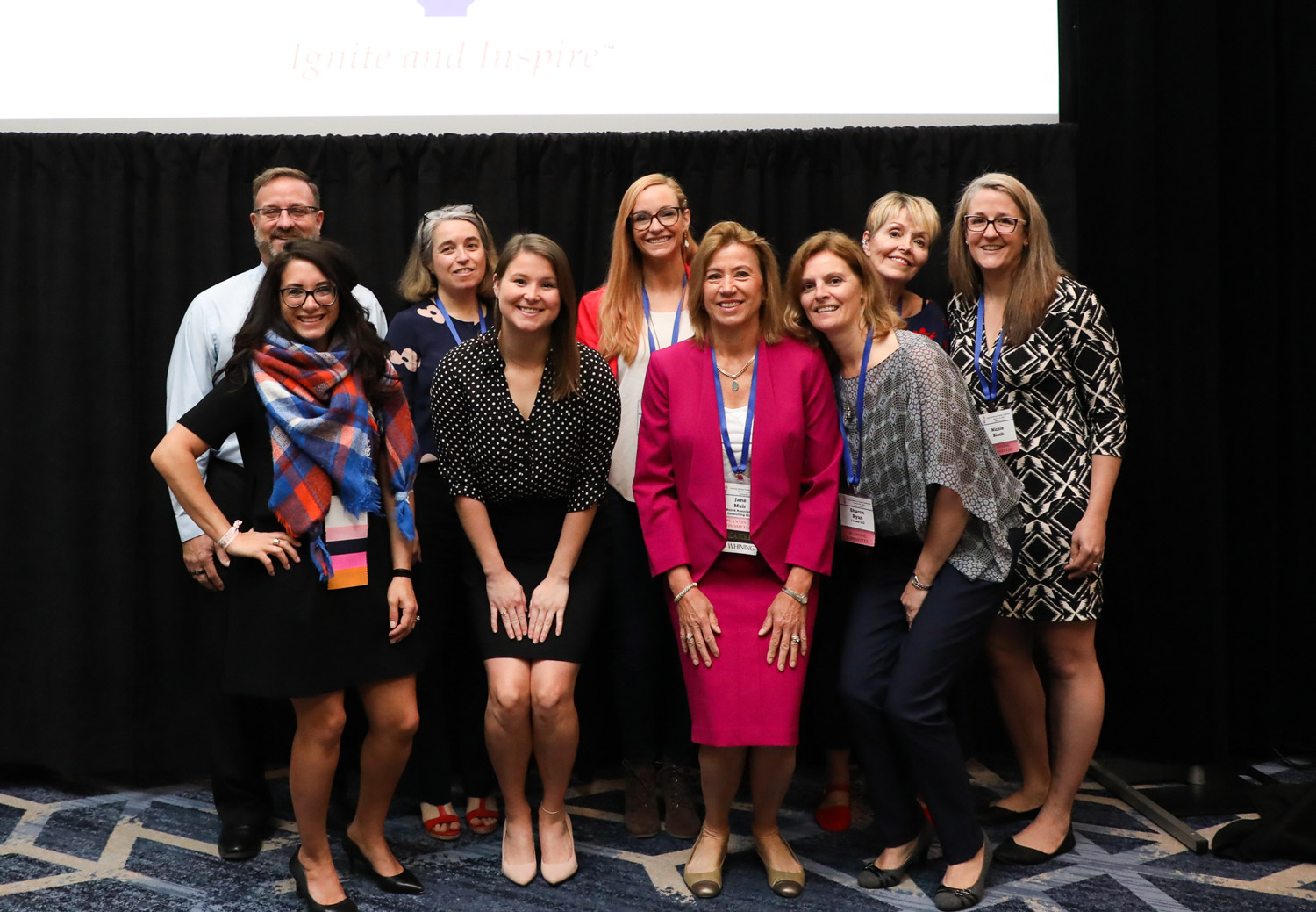 The History Behind IWL
Since 2018 the Inspiring Women Leaders Conference has challenged and inspired participants to sharpen their skills, interact with others and leave their sessions feeling energized and eager to share and apply their new learnings.
The purpose behind Inspiring Women Leaders has always been to offer ideas, tools, networking, and learning opportunities to transform individuals from a good leader into a great leader. Now, we invite you to take part in our workshop courses as we continue to focus on exceptional professional and leadership development.

The Office of Professional and Workforce Development is committed to providing opportunities of advancement for men and woman of any age, status or occupation. We continue to support Inspiring Women Leaders because we believe making connections with peers, mentors and individuals of influence is one of the best pathways for growth.