Continuing Education Units (CEUs)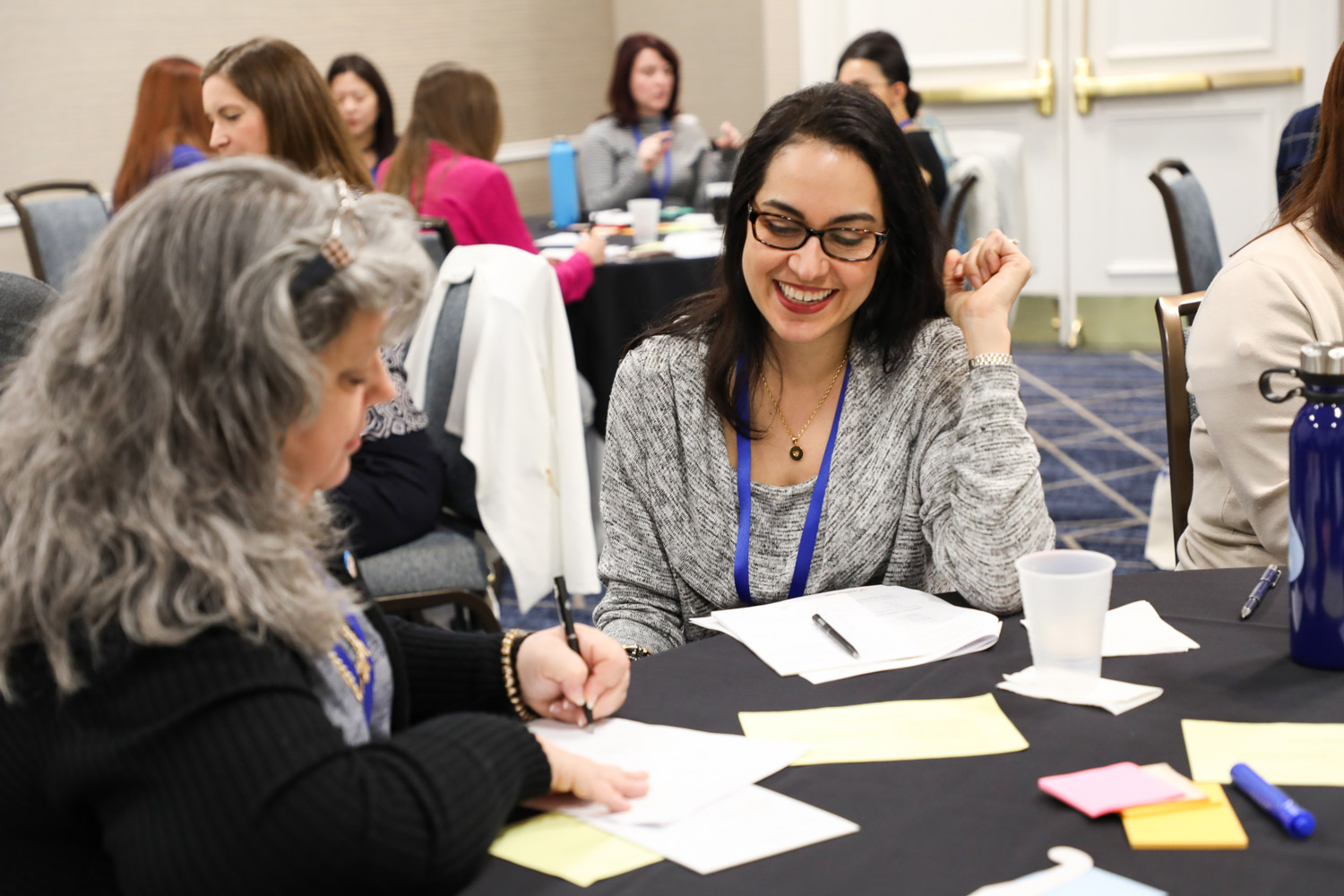 Continuing Education Unit (CEU)
A Continuing Education Unit (CEU) is a calculated measure of education based on the number of hours of instruction received over a specified period. CEUs are used in continuing education programs to provide individuals with opportunities to maintain proficiency, learn new products or technologies, and be updated on regulatory changes in a specified industry.
Awarding

CEUs

CEUs are awarded by many education and training providers to signify the successful completion of non-credit programs and courses intended to improve the knowledge and skills of working adults. CEUs are based on contact hours of instruction and do not include breaks or meals where no instruction is given or travel time.

CEUs are similar in theory to academic credits but differ in two important respects:
CEUs are not awarded for academic study and do not represent, or provide, academic credit; and
They may be awarded for a variety of training, instruction, or experience where the only common criterion is that they are measurable, supervised educational, or training experiences with defined starting and ending points.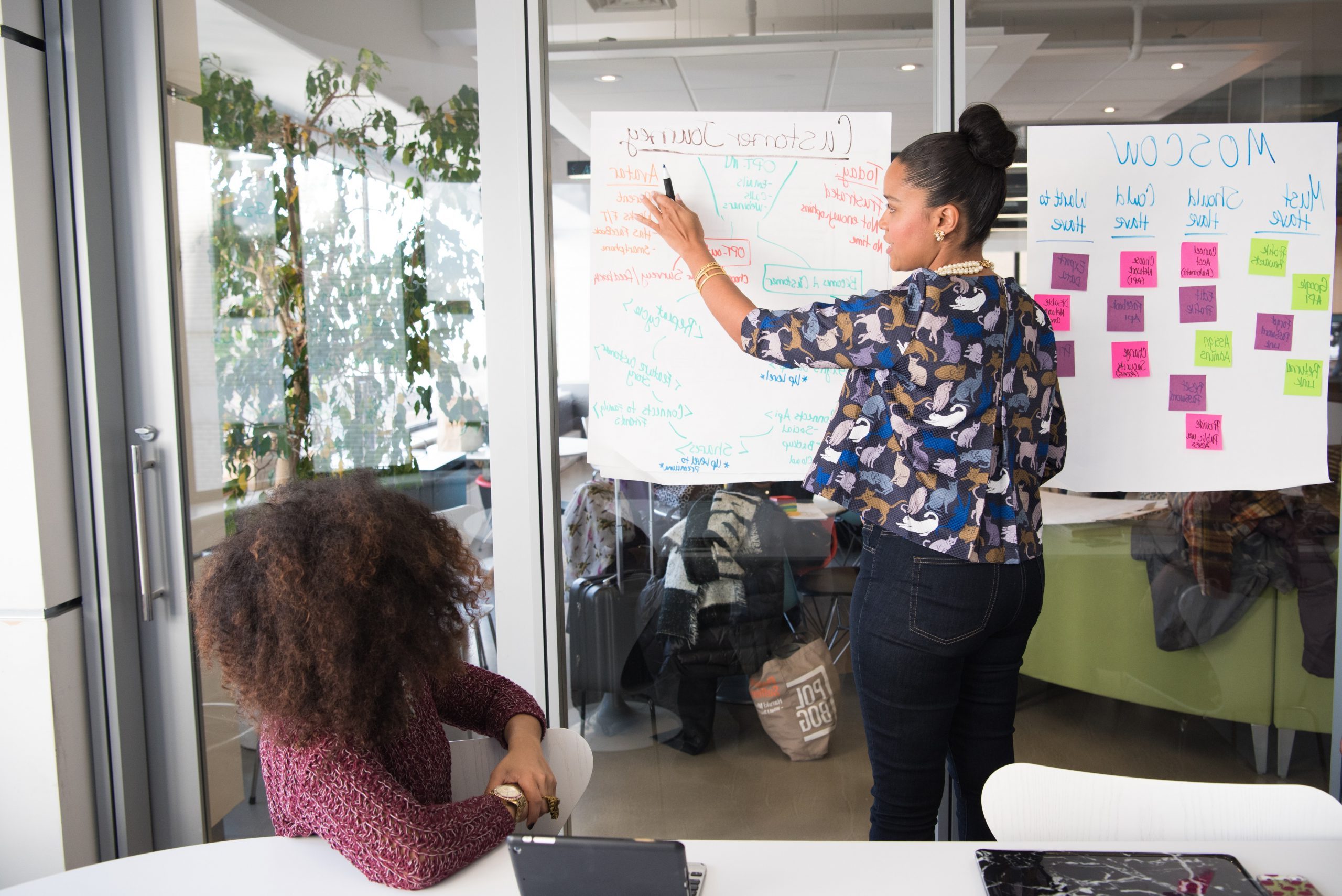 The awarding of the University of Florida CEU is assurance that the recipient has been in a program sponsored by the University and that the program has met the following criteria:
The content of the program is developed and delivered either by a University of Florida faculty member or an industry expert which is then approved by the Dean of the respective college
The program is developed in response to a documented need
The purpose of the program is to attain clearly defined learning objectives
The permanent record of the participant's enrollment in the program and the number of CEU's awarded is maintained within the Office of Professional and Workforce Development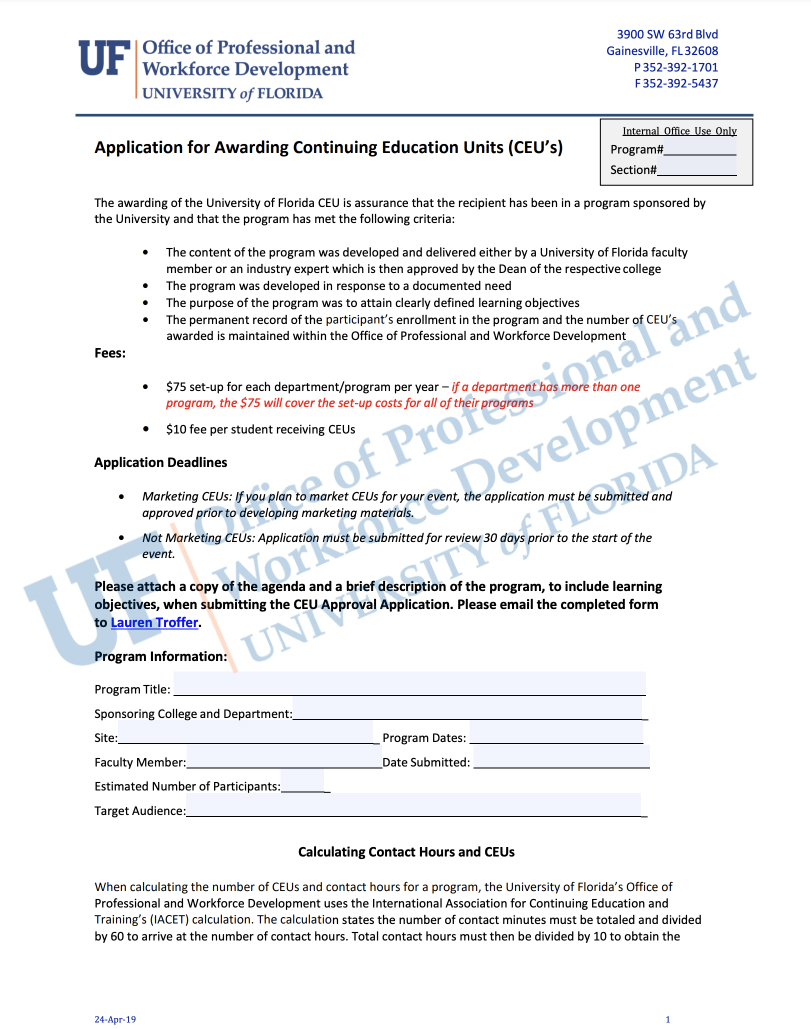 Fees
$75 set-up for each department/program per year. If a department has more than one program, the $75 will cover the set-up costs for all their programs
$10 fee per student receiving CEUs
Application Deadlines
Marketing CEUs: If you plan to market CEUs for your event, the application must be submitted and approved prior to developing marketing materials
Not Marketing CEUs: Application must be submitted for review 30 days prior to the start of the event
Calculating

Contact Hours and CEUs

The University of Florida's Office of Professional and Workforce Development uses the International Association for Continuing Education and Training's (IACET) formula to calculate contact hours and CEUs. The calculation states:

The number of contact minutes must be totaled and divided by 60 to arrive at the number of contact hours.
Example: 450 contact minutes/60 = 7.5 contact hours

Total contact hours must then be divided by 10 to obtain the number of CEUs.
Example: 7.5 contact hours/10 = .75 CEUs
QUESTIONS? WE'RE HERE TO HELP