Thank You Heyward Florida Inc.!
The UF TREEO Center received a very thoughtful donation from Heyward Florida Inc. this week. The lab equipment (shown above) will go a long way toward helping TREEO meet its goal of providing hands-on training to drinking water and wastewater treatment professionals.
"Heyward Florida Incorporated was more than happy to donate the equipment. For over the past 35 years I have been coming to TREEO to further my education in Water and Wastewater and it is because of TREEO that I have had a successful career. It is I who owe all those at TREEO a very big 'Thank You' for the many informative classes I have taken over those years. The owner of Heyward is a graduate of the UF school of engineering so he as well feels it is just giving back to those who helped him." – Rodney LaVancher, Heyward Florida Inc.
We want to highlight Rodney LaVancher and Heyward Florida Inc. for their immeasurable kindness in donating equipment that will be used in UF TREEO's hands-on process control laboratory courses for both drinking water and wastewater operations. Thank you for thinking of UF TREEO as a new home for the Hach colorimeter and its many accessories, our staff and students appreciate your generosity and are excited to put the new equipment to use in our classes!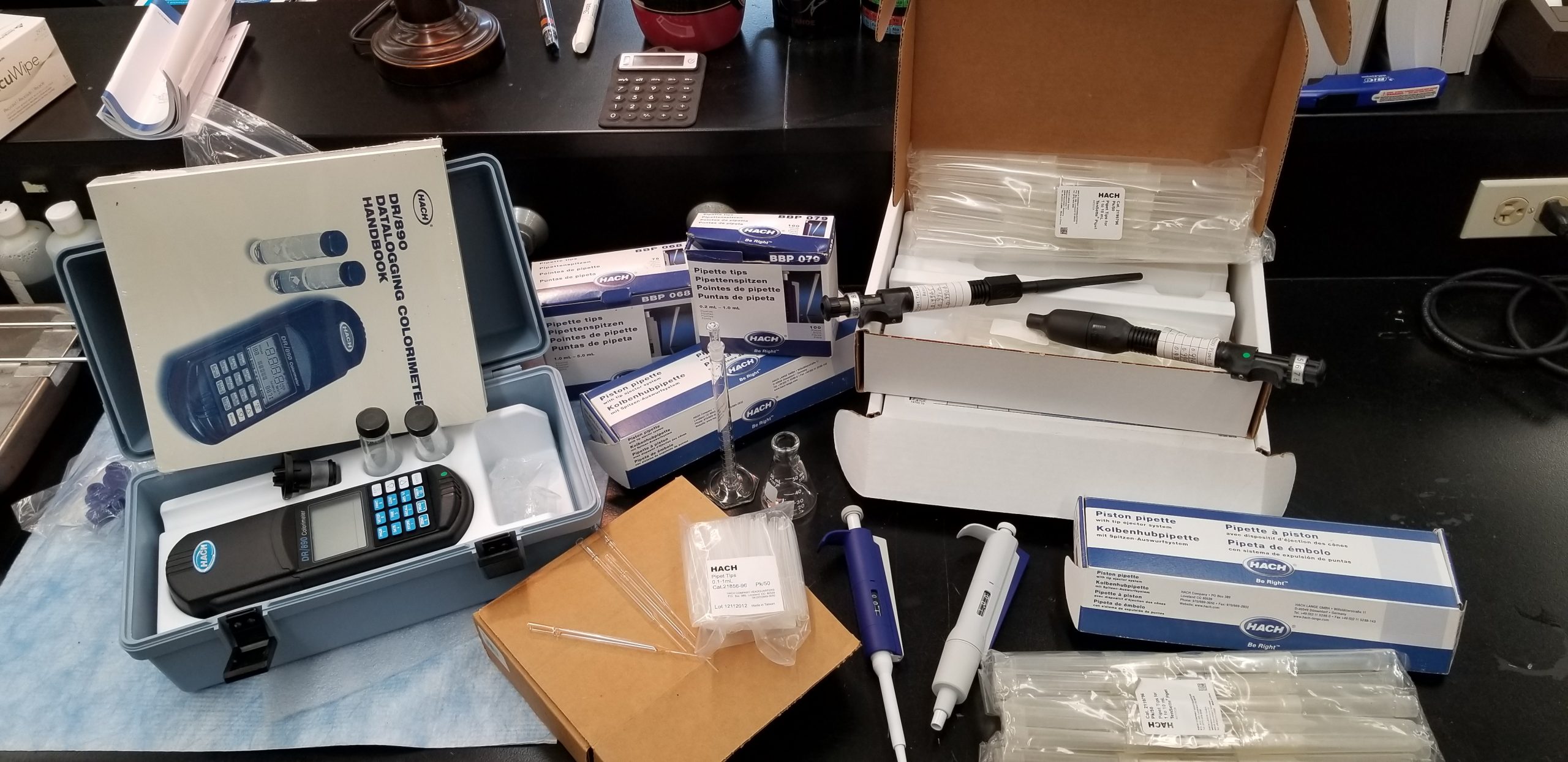 "I think we all realize that in order to keep our industry moving forward, we must all work together to train those who are ready to take over the helm of a not so glamorous but necessary profession." – Rodney LaVancher, Heyward Florida Inc.
Written by:
Courtney Glancy
Published:
January 19, 2021
Keep up with all things OPWD by reading our office updates.
The Office of Professional and Workforce Development (OPWD) supports the Office of Teaching and Technology and the University of Florida in offering non-credit education for adult learners across multiple modalities.
Is there a topic under our umbrella that you would like to learn or see more about? Email Courtney Glancy at courtneyglancy@ufl.edu with your ideas.