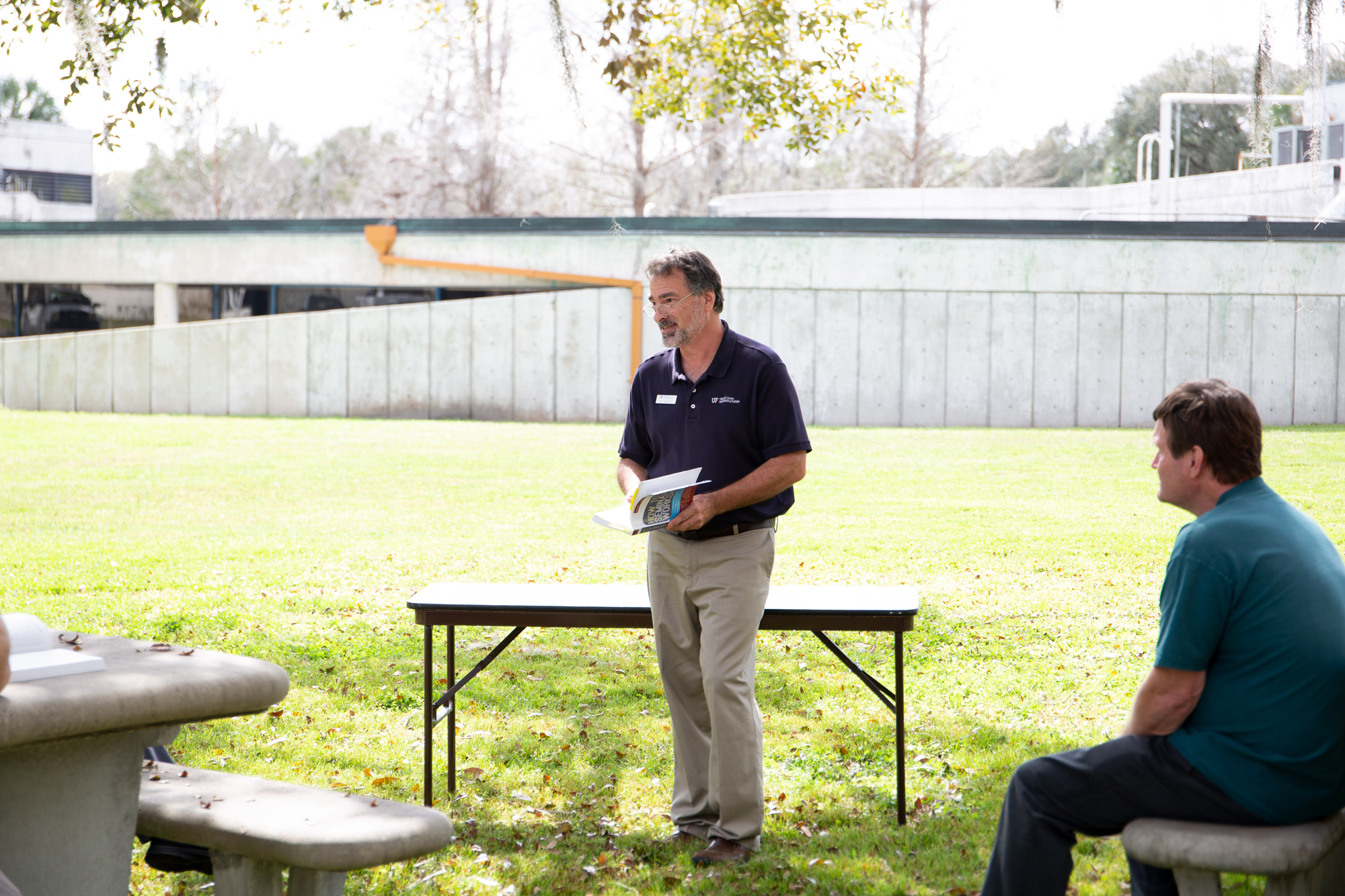 UF TREEO Ron Trygar as Podcast Guest
Ron Trygar, UF TREEO Instructor for Water/Wastewater Programs, was recently a guest on the very first podcast of Treatment Plant Operator (TPO) Magazine. TPO is the only freestanding monthly magazine designed exclusively to help operators meet permit obligations, achieve performance excellence, and advance in their careers (tpomag.com)
Ron has written many articles for the TPO magazine, under the pseudonym "Lab Detective." He wrote about plant problems and how the Lab Detective helped resolve them using some specific lab testing and data analysis.
"The editor has always liked my style of writing and said that they were some of the most well-received articles they ever had," Trygar said. "I even get emails today from people around the world who have found me through the online TPO version."
The podcast was a first for TPO; they wanted to do one but didn't know what to talk about. They asked Trygar and he came up with this topic (Optimize Your Operations With These Process Control Strategies) based on his operating and troubleshooting experience in water and wastewater treatment plants.
Trygar has another podcast scheduled with them later this month about being a trainer in this industry and the shortage of active trainers they are facing.
In this podcast presented by Treatment Plant Operator magazine, editor Ted Rulseh talks with special guest Ron Trygar of the University of Florida Training, Research and Education for Environmental Occupations (UF TREEO) Center about process control strategies.
Trygar shares with listeners some practices that help optimize operations for the best effluent quality, and how to listen to what the plant is telling you. He also talks about technological advancements in the industry that allow for continuous online monitoring of pH, DO nutrients and more, and how operators can use those tools without allowing them to replace actual hands-on monitoring. – TPO Podcast
TPO Podcast: Optimize Your Operations With… | Treatment Plant Operator
Written by:
Courtney Glancy
Published:
July 7, 2020
Keep up with all things OPWD by reading our office updates.
The Office of Professional and Workforce Development (OPWD) supports the Office of Teaching and Technology and the University of Florida in offering non-credit education for adult learners across multiple modalities.
Is there a topic under our umbrella that you would like to learn or see more about? Email Courtney Glancy at courtneyglancy@ufl.edu with your ideas.