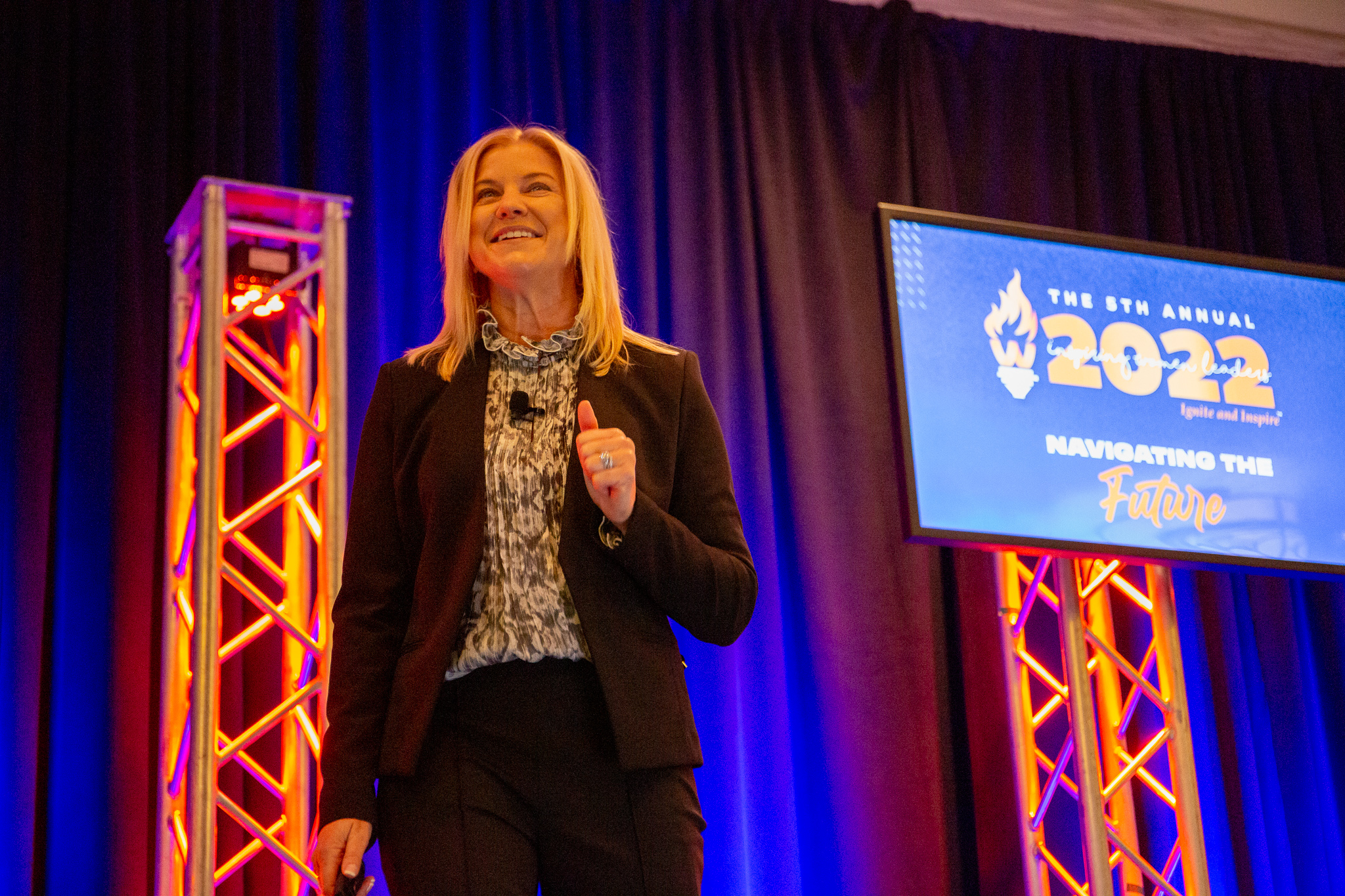 IWL 2022 Recap
One day while Gandhi, the great Indian statesman and spiritual leader, was boarding a train with a number of his companions and followers, his shoe fell from his foot and disappeared in the gap between the train and platform. Unable to retrieve it, he took off his other shoe and threw it down by the first. His companions and fellow travelers were puzzled by his actions. Gandhi explained that a poor person who finds a single shoe is no better off – what's really helpful is finding a pair.
I think this sweet story exemplifies a way to give back, to share a part of ourselves, so we can make a positive difference for someone else who comes along. Having a willingness to share means we have an open mind and view one another as a window to a new and different world, which in turn unlocks the chance to learn more about others, ourselves, and the world we share. These are the ideals that the first and each consecutive Inspiring Women Leaders Conference (IWL) are built upon.
On March 8-9 of this year, we celebrated the fifth annual Inspiring Women Leaders Conference at the University of Florida Conference Center. There were close to 200 virtual and in-person participants who attended from across the nation.
During this year's event we showcased the Annette Cornwell Bauer Scholarship. This scholarship was created to honor an opportunity Annette envisioned for women striving to develop their professional and leadership journeys. Annette was the Founder and President of Blakeland Construction Services. Twenty-two women were able to attend IWL through the scholarship.
The theme for this year's conference, Navigating the Future, brought a focus on where we are today and demonstrated through the session tracks the vast possibilities that await each of us as we Blaze our Trail, Seek More Adventure and Discover New Strategies in our personal and professional lives.
Each year the conference serves as a catalyst to help individuals dream big, think big and act big, enabling them to seize opportunities and remain optimistic as they navigate their future and make lasting and positive impacts on their communities, careers, and homes and accomplishing more than they dreamed possible.
As Eleanor Roosevelt said, "The future belongs to those who believe in the beauty of their dreams."
View images from IWL 2022 below!
Submit your email below to never miss IWL news!
Written by:
Laurel Brown
Published:
April 6, 2022
Keep up with all things OPWD by reading our office updates.
The Office of Professional and Workforce Development (OPWD) supports the Office of Teaching and Technology and the University of Florida in offering non-credit education for adult learners across multiple modalities.
Is there a topic under our umbrella that you would like to learn or see more about? Email Courtney Glancy at courtneyglancy@ufl.edu with your ideas.