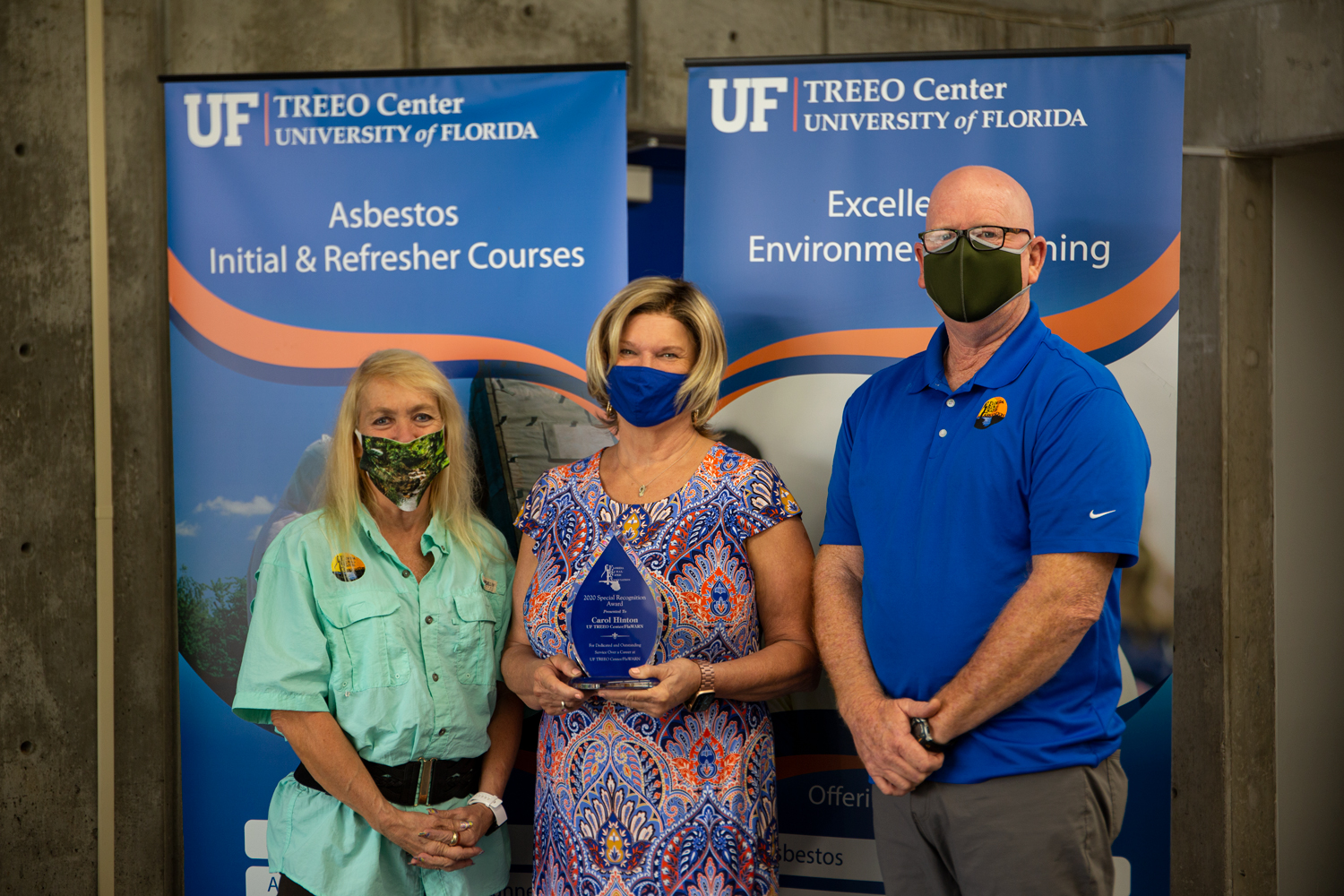 Carol Hinton Receives FRWA Special Recognition Award
Carol Hinton, University of Florida Training, Research and Education for Environmental Occupations (UF TREEO) Associate Director, received the Florida Rural Water Association (FRWA) Special Recognition Award during a small award ceremony in the TREEO Center lobby this morning.
"This award is given out by FRWA to those who go above and beyond for our industry and to advance those who work in it. With this award, Ms. Hinton is being recognized for her hard work and many years of servie to UF TREEO Center, FlaWARN and our industry. We thank you for working with FRWA to make our industry great." – Ben Lewis, Program Manager FRWA
Carol was nominated by Joni Synatsch, Workforce Development Coordinator at FRWA. View the nomination letter below:
"I would like to nominate Carol Hinton for the FRWA Special Recognition Award. Carol is the Director at University of Florida TREEO Center and has been there since 1988. She also serves as the Administrator for the Florida Water and Wastewater Agency Response Network (FlaWARN).
Carol has been the Administrator of the FlaWARN Program for 15 years, since it began in 2005. Working with the Florida Department of Environmental Protection who funds the program for Florida, Carol has been instrumental in building a strong program within Florida by making strong connections with the Utilities. Carol's knowledge and experience is among the best in the nation. The Environmental Protection Agency and other states regularly site Florida's WARN program as one of the most robust programs and use it as a model for other emergency response programs.
Carol is a strong supporter of the FlaWARN system of utilities helping utilities. She has worked tirelessly over the past 12 months towards the development of the WATER (Water Assistance Tracking and Emergency Response) Tracker software to help utilities access the support they need in an emergency. This software combines the FlaWARN, DEP and FRWA response needs into one program assuring the coordinated response necessary to assure the health and safety of utilities and their customers.
Carol is dedicated to ensuring that water and wastewater systems throughout Florida are assisted during an emergency or blue sky event. I had the pleasure of working alongside Carol during Hurricanes Irma and Michael, as well as during preparations for Dorian. She is extremely knowledgeable about the needs of the utilities and has an excellent rapport with the Utility Directors and Operators. Since she has worked with a number of National and State organizations, her reach extends far beyond the boundaries of Florida.
Carol is an asset to DEP, Florida Rural Water Association, the Florida titles and residents."
Join us in celebrating Carol with this incredible honor!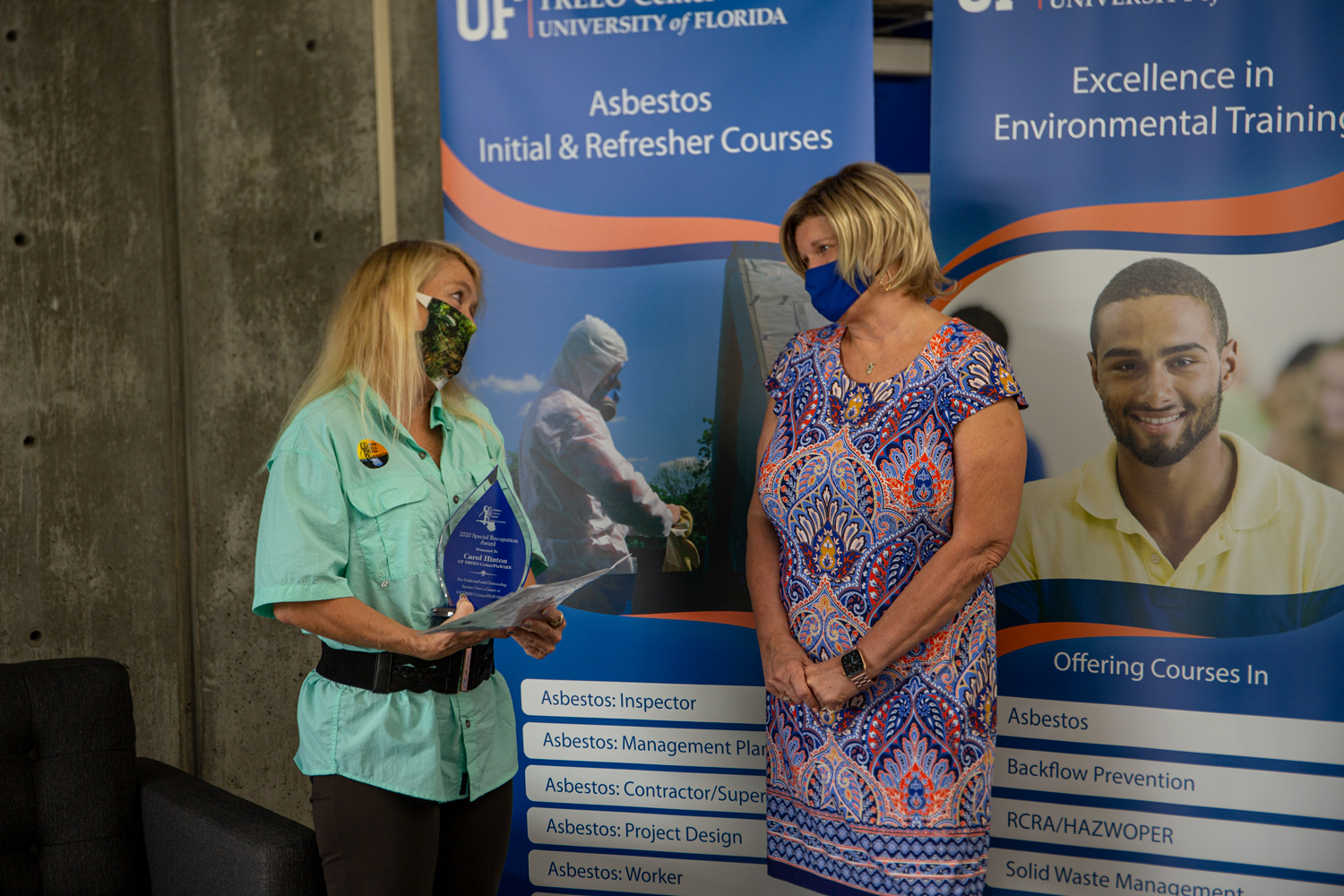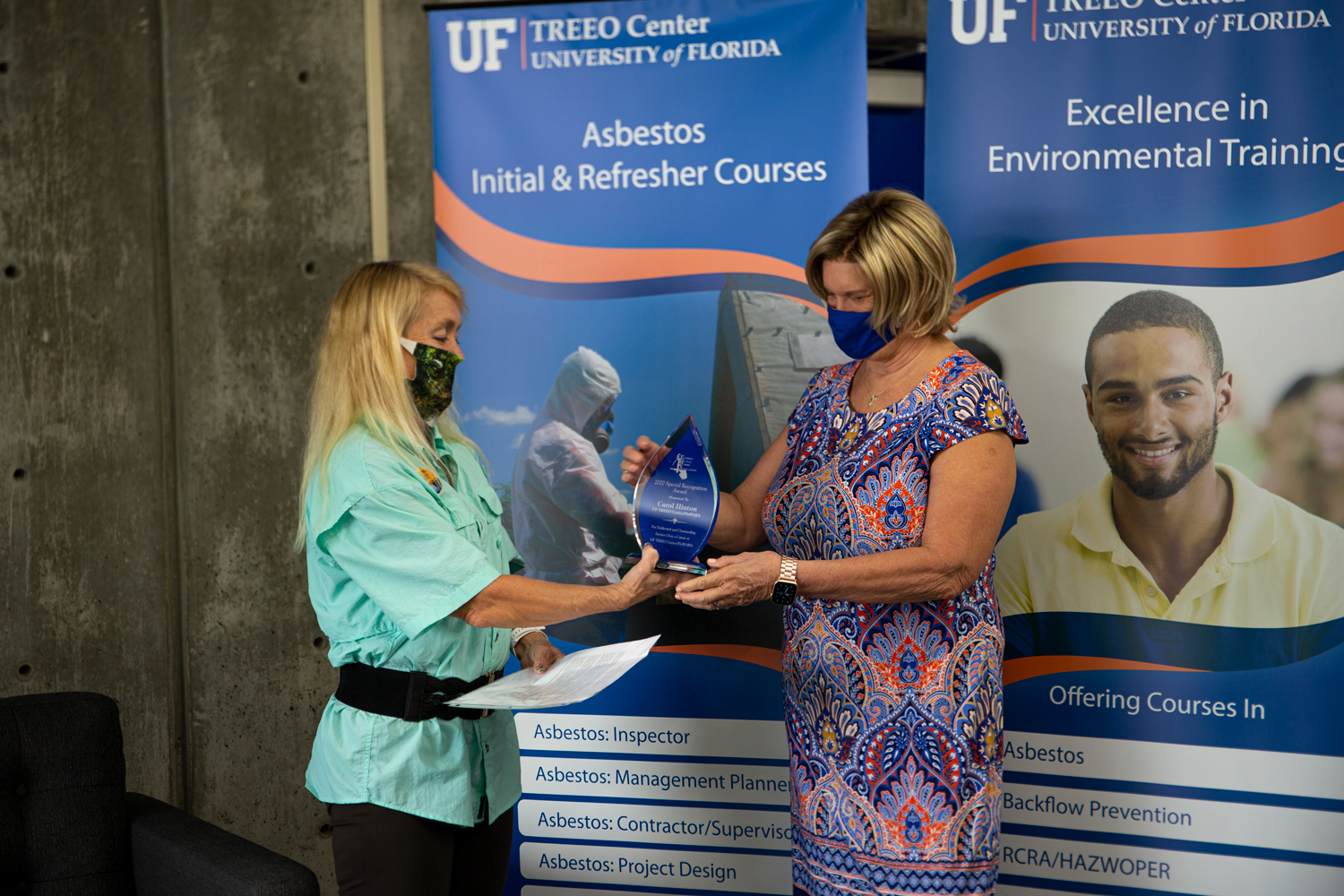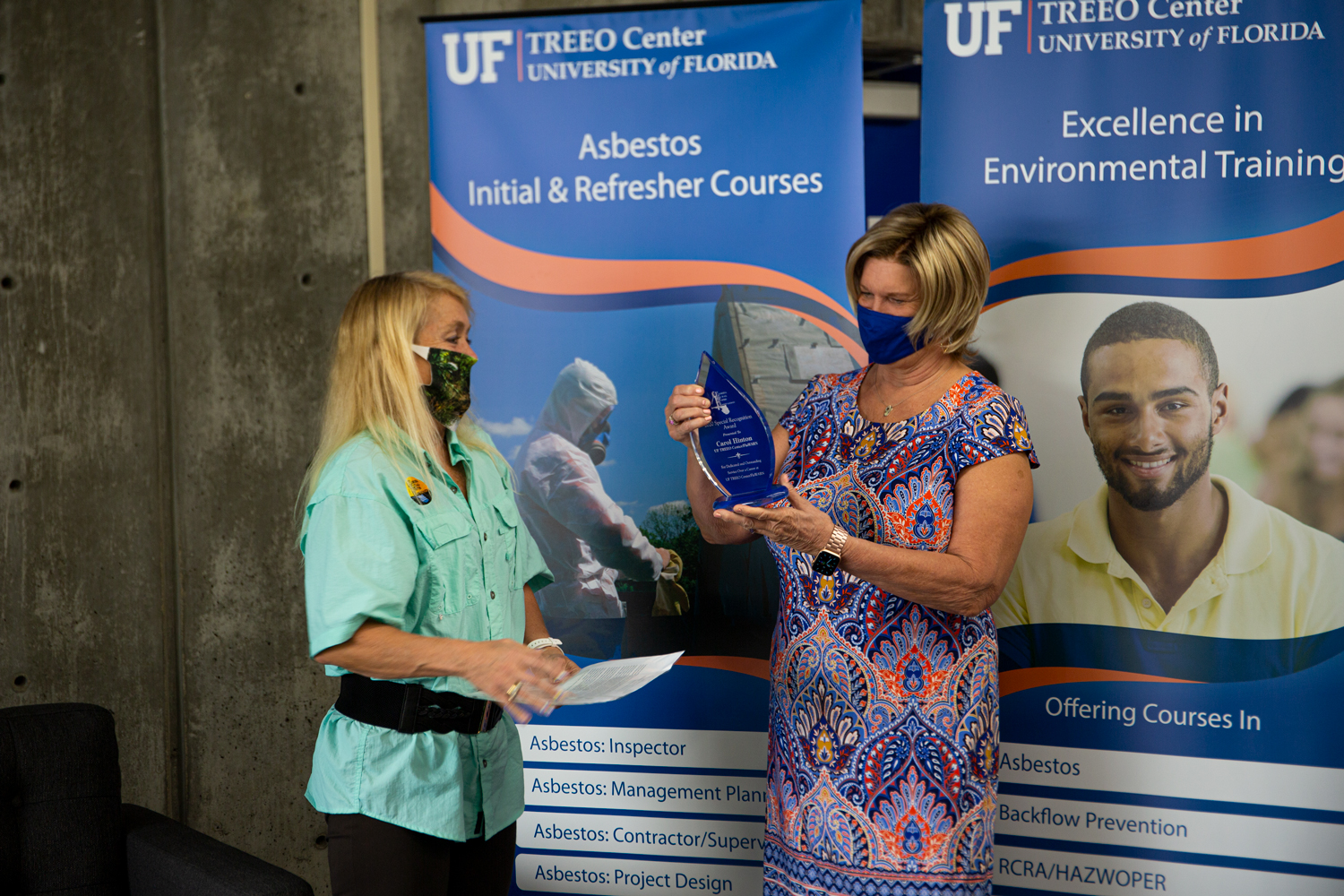 Written by:
Courtney Glancy
Published:
September 14, 2020
Keep up with all things OPWD by reading our office updates.
The Office of Professional and Workforce Development (OPWD) supports the Office of Teaching and Technology and the University of Florida in offering non-credit education for adult learners across multiple modalities.
Is there a topic under our umbrella that you would like to learn or see more about? Email Courtney Glancy at courtneyglancy@ufl.edu with your ideas.