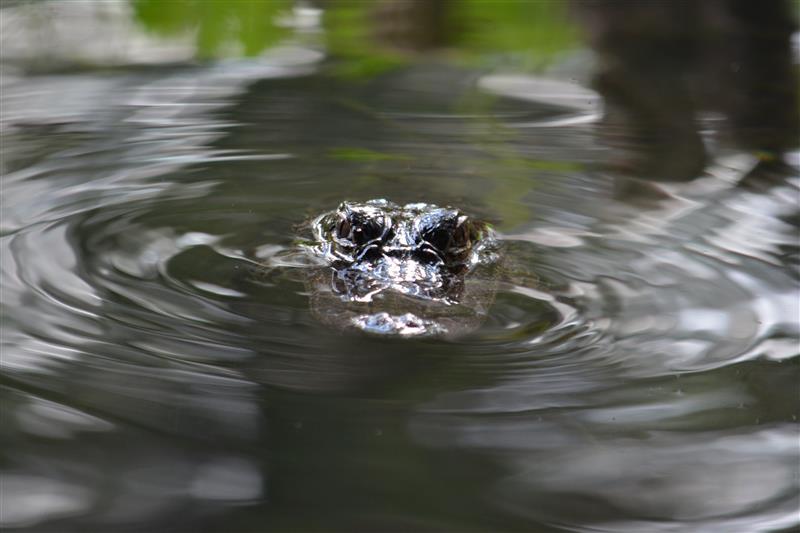 Winter 2021 Quarterly Newsletter
As we wrap up classes, events and projects for the year, let's take a moment to look back at the successes we've had in 2021:
Recovering from the pandemic, we were not only able to transition a plethora of courses to virtual and hybrid offerings, but we were also able to launch the Greater Gators program, a career advancement opportunity with self-paced, online, open-enrollment courses designed to build and enhance professional skill sets.
We grew our OPWD team and celebrated those who transitioned into the next chapter of their lives.
We developed new partnerships to propel our goals forward, and strengthened existing relationships to enhance our current presence in the community.
The Diversity, Inclusion and Wellness (DIW) committee was able to encourage a culture of inclusion and acceptance throughout the year, as well as promote and celebrate wellness by assigning specific diversity and inclusion or wellness goals to each month.
We received several generous donations to enhance the learning experience for our students.
We updated our mission statement to include everyone, literally.
Looking ahead to 2022, our office has exciting plans in place to support our mission and guide growth toward our overarching goals as an organization.
This newsletter's goal is to showcase OPWD accomplishments over the past quarter and highlight future plans designed to uphold our mission.
"Every task, goal, race and year comes to an end… therefore, make it a habit to finish strong." ― Gary Ryan Blair
OPWD OVERALL UPDATES:
---
In coordination with several colleges across the university, the AI non-credit offerings for the working individual were officially launched. Learn More.
OPWD held a day-long workshop and award luncheon for more than 20 trainers who have helped make UF TREEO Center a leader in environmental occupations training since 1977. Read more about it.
One year since we sat down as an office to develop our 5 year Strategic Plan, we looked back at the action plans we've completed and the initiatives we continue to work toward. View our Strategic Plan.
CAREER & WORKFORCE DEVELOPMENT EDUCATION
---
Updates:
10 counties/districts with signed articulation agreements.
2 new districts are pending
Enrolling now for Spring 2022!
Held 4 informational webinars
CONFERENCES
---
Updates:
Hosted 14 Conferences this quarter.
Launched refreshed website and event application! View it here.
COMMUNITY ENGAGEMENT
---
Updates:
Launched two micro-credentials: Diversity, Equity & Inclusion and Unlocking Your Creativity.
Consistently hosted workforce development committee meetings.
Developing online career-ready courses for 16-24 year olds in partnership with CareerSource.
Provided custom training for Haskell and planning more custom training with Rayonier for 2022.
In the process of filtering through speaker interviews and speaker selections for IWL 2022!
PROFESSIONAL DEVELOPMENT
---
Updates:
Healthcare Credentialing and Privileging course went live at the end of July!
14 Coursera Enrollments in Greater Gators program.
Community Health Worker course coming end of 2021.
Our Culinary program will have its first course January 11, 2022! By partnering with CareerSource we are able to offer a scholarship – learn more about it and how to apply here.
TREEO OVERALL UPDATES
Asbestos:
---
Completed our last courses for 2021.
Held 28 classroom courses and had a total of 237 students!
Initial courses are filling up for January 2022.
Backflow Prevention:
---
2022 Course Calendar is now available.
Confirmed Speakers for the 2022 Cross Connection Control Conference.
Program Manager Series is open for registration.
Water/Wastewater:
---
Held several in person, virtual, and hybrid courses this fall: 9 classes and had a total of 109 students!
Developing several new online courses.
New Certificate program coming in Spring 2022!
Solid and Hazardous Waste Management:
---
Held last Initial and Refreshers courses of 2021: 6 combined offerings/classes and had a total of 57 students!
FDEP Landfill Design and Construction course held virtually this year.
Looking forward to launching a new Solid Waste Database in 2022!
Written by:
Courtney Hancock
Published:
December 3, 2021
Keep up with all things OPWD by reading our bi-monthly office updates.
The Office of Professional and Workforce Development (OPWD) supports the Office of Teaching and Technology and the University of Florida in offering non-credit education for adult learners across multiple modalities, e.g. online, face-to-face, and conferences.
Is there a topic under our umbrella that you would like to learn or see more about? Email Courtney Hancock at cehancock@mail.ufl.edu with your ideas.