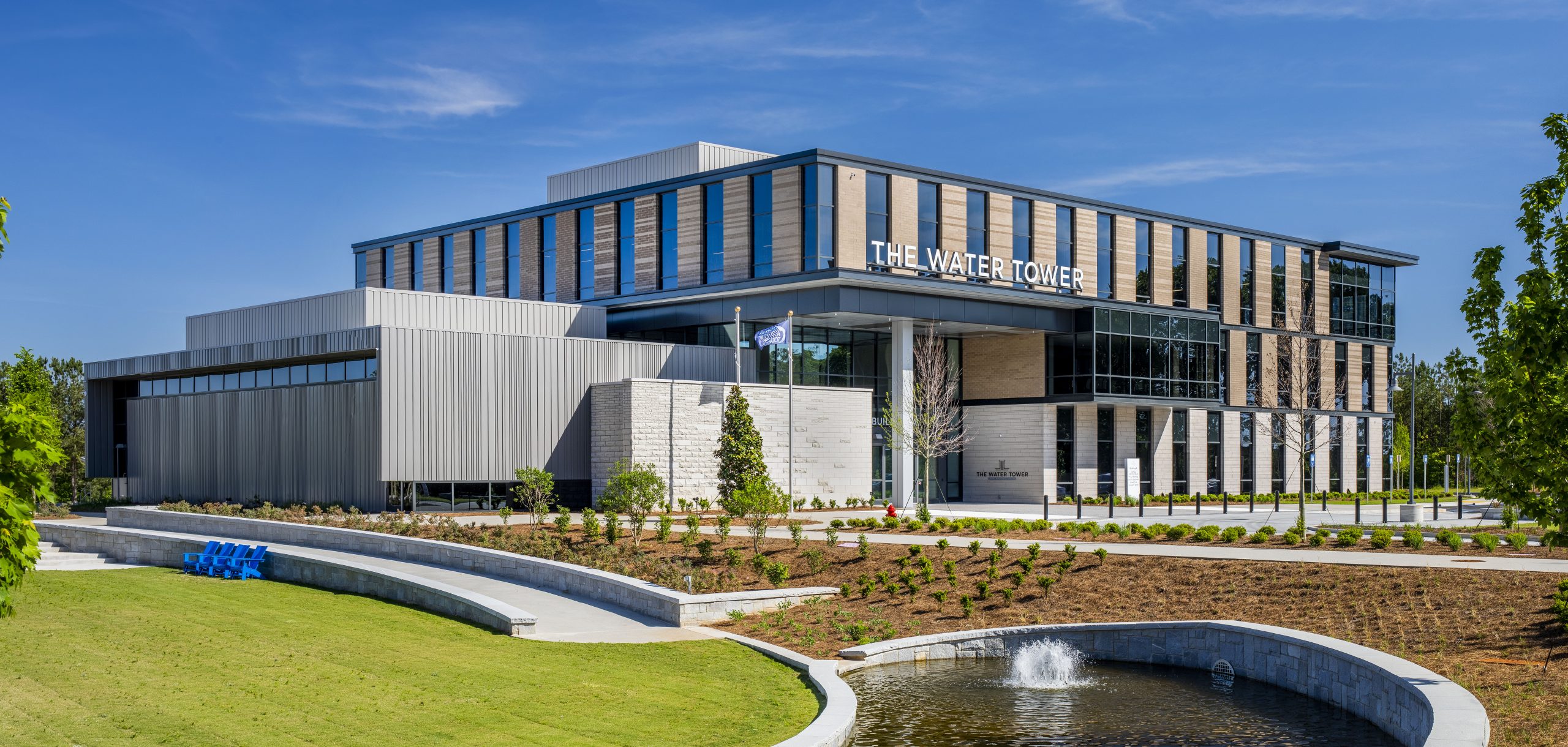 Kylie Register
February 14, 2023
UF TREEO Partners with The Water Tower to Expand Training to Georgia
The University of Florida's Training Research and Education for Environmental Occupations Center (UF TREEO) is pleased to announce a partnership with The Water Tower to bring TREEO training programs to Georgia.
"In 2021 our office set a strategic initiative to engage Florida and beyond." says UF TREEO Director, Andrew Campbell. "It is through relationships like the one we are building with The Water Tower that help us continue to expand access to training and environmental education."
The Water Tower is a nonprofit water innovation hub focused on providing solutions for water utilities in research, technology, training, and engagement. TWT's workforce development program focuses on creating state-of-the-art, hands-on training opportunities to benefit of the industry.
"As we enter our second year of our campus being open, we're committed to continuing to expand our ecosystem on innovation at The Water Tower," says Melissa L. Meeker, CEO of The Water Tower. "We're excited to partner by sharing our training facilities with top notch training providers like TREEO."

Current courses available for registration include:
Backflow Prevention Assembly Tester Training & Certification: Mar. 13-17
Backflow Prevention Recertification: Apr. 19-20
Backflow Prevention Assembly Repair & Maintenance Training & Certification: May 11-12
Activated Sludge Process Control & Troubleshooting: May 23-26
Backflow Prevention Assembly Tester Training & Certification: Sept. 11-15
Cross Connection Control Managers Series

Introduction to Backflow Prevention: Oct. 23
Cross Connection Control: Survey and Inspection: Oct. 24 – 25
Cross Connection Control: Ordinance and Organization: Oct. 26-27

Backflow Prevention Assembly Repair & Maintenance Training & Certification: Nov. 2-3
Register for these courses and learn more about the program at https://go.ufl.edu/watertower

About UF TREEO
UF TREEO was created to provide continuing education for water and wastewater operators so they could operate their plants in compliance with federal and state regulations. The land UF TREEO sits on is located across from the Kanapaha Water Reclamation plant and was donated to the University of Florida by the City of Gainesville. UF TREEO expanded its course offerings as new environmental legislation was passed in the 1980s and 1990s to include Asbestos Abatement, Solid Waste, Health and Safety and Hazardous Materials. Over 5,000 students are trained annually in both classroom and online courses around the globe. https://treeo.ufl.edu/