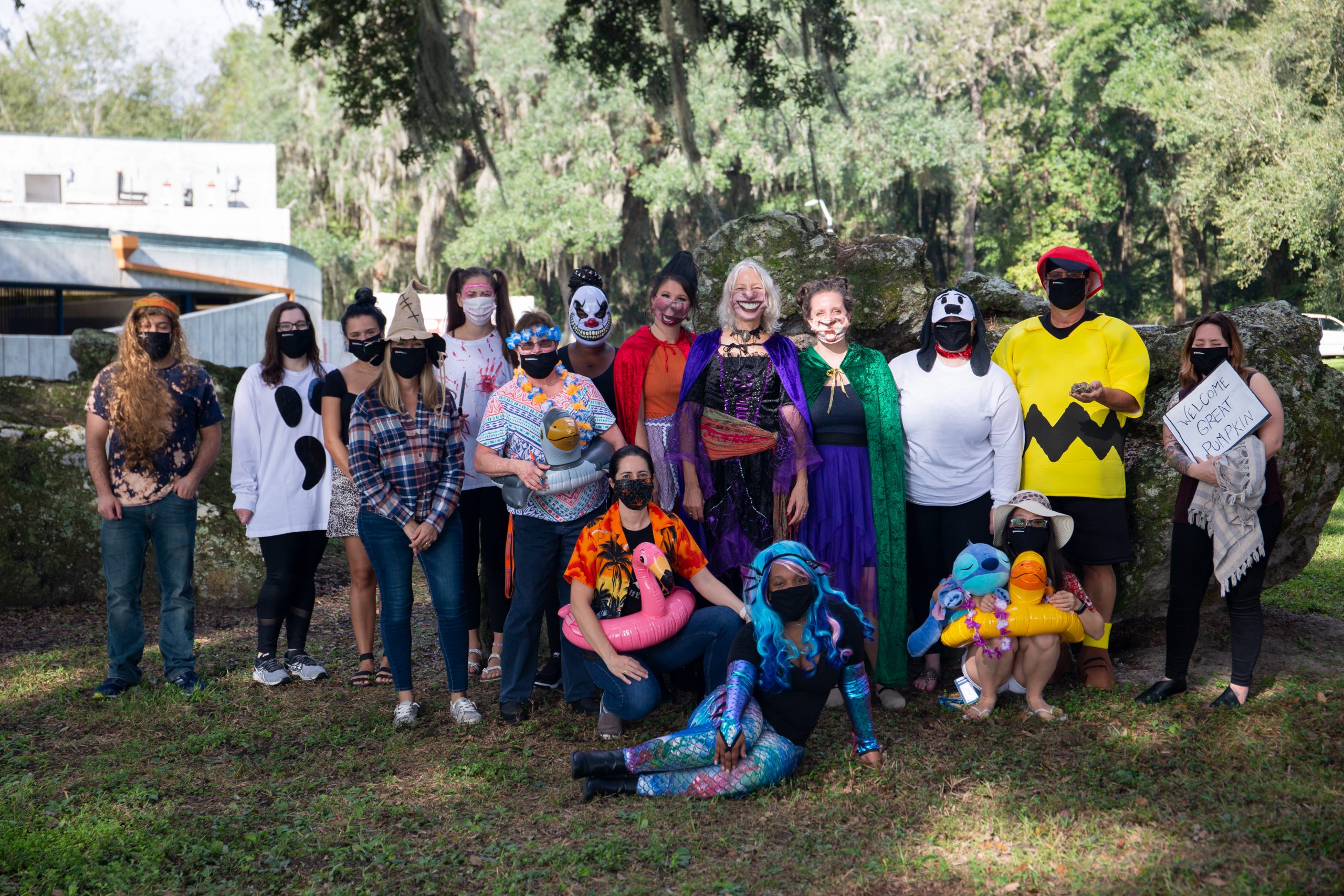 Halloween 2020!
To celebrate Halloween this year, our wellness committee put together a decorating competition and Trunk or Treat open to OPWD friends and family.
Yesterday morning, every employee got to walk around and judge each space to vote for who should win the Halloween Theme Winner trophy. Employees were encouraged to be creative, and they delivered! Each cluster knocked it out of the park this year, and we can't wait to see what great spooky innovation comes next year.
Each office cluster decorated their space in a unique way:
Front Office: Field of Screams
TREEO Coordinators: Haunted Margaritaville
RM 130: Hocus Pocus
Suite 150: It's the Great Pumpkin, Charlie Brown
At the end of the day, we held a mini Trunk or Treat for OPWD friends and family who wished to participate. To start, It's the Great Pumpkin, Charlie Brown was played in the auditorium with plenty of popcorn and candy bags to snack on. We gave a brief tour of each decorated office space, and, due to rain, handed out candy bags from baskets in the Halloween Theme Winner's space (RM 130 – Hocus Pocus).
View images from the festivities below!

Written by:
Courtney Glancy
Published:
October 30, 2020
Keep up with all things OPWD by reading our office updates.
The Office of Professional and Workforce Development (OPWD) supports the Office of Teaching and Technology and the University of Florida in offering non-credit education for adult learners across multiple modalities.
Is there a topic under our umbrella that you would like to learn or see more about? Email Courtney Glancy at courtneyglancy@ufl.edu with your ideas.