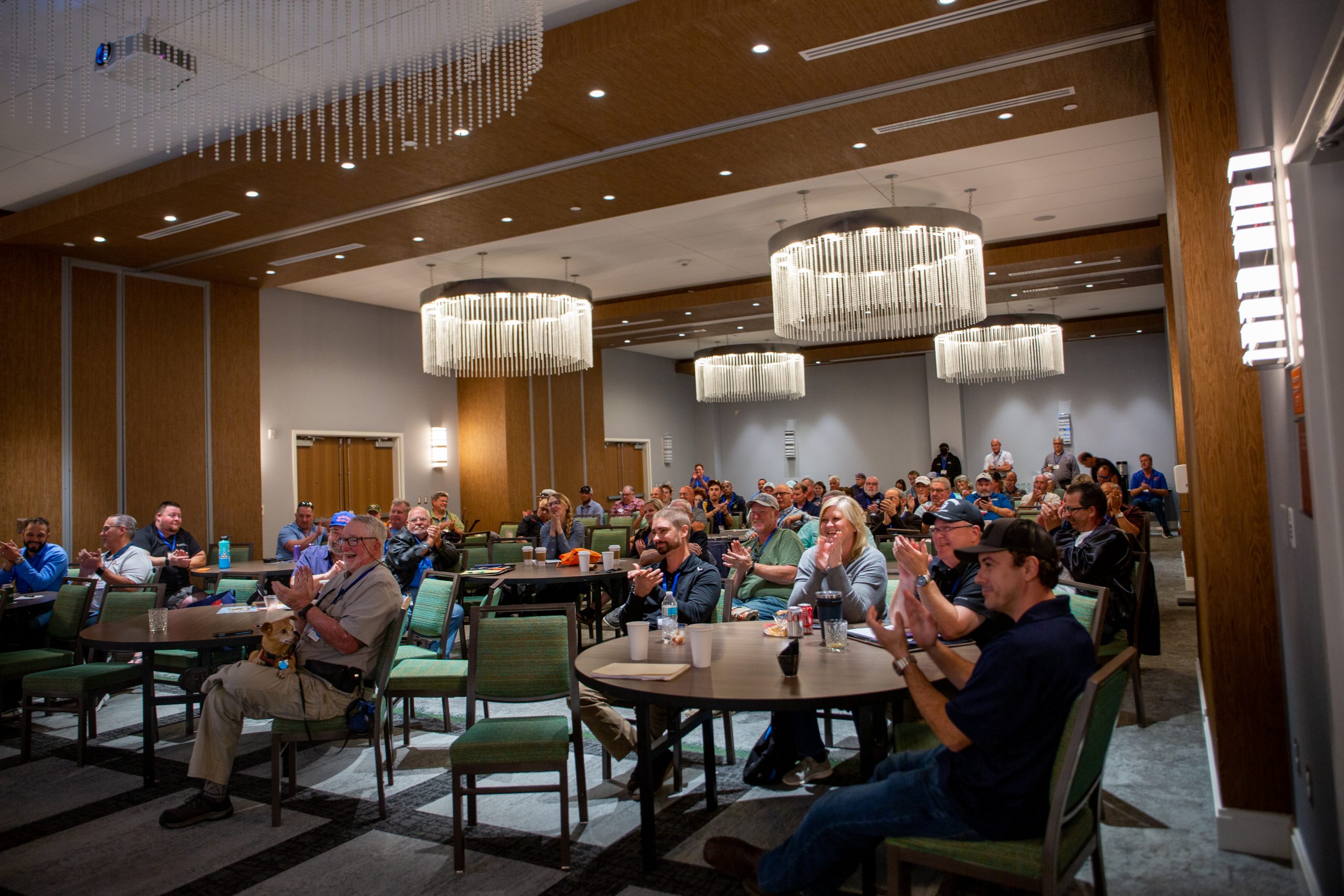 The 32nd Annual Cross Connection Control Conference Wrap-Up
The 32nd annual Cross Connection Control Conference was held at the Hotel Indigo in Gainesville on March 1-3, 2022.  Designed to assist attendees in identifying and solving problems encountered in cross-connection control programs, the event featured sessions discussing test kit verification, the backflow assembly approval process, methods for detecting cross-connections, hydraulics, and more.
The conference featured top instructors and industry-experts as presenters:
Mike Lueck – Mid-West Instruments
Mark Inman – American Backflow Products
Jody Godsey – JEA – Jacksonville Electric Authority
Henry Chang – USC FCCC & HR
Steve Fox – South Carolina Dept of Health
Bradley Hasseler – City of Delray Beach, FL
David Hahn
Jim Purzycki – BAVCO
Michael Denyer – Aerodyne
In between sessions conference attendees networked and browsed the exhibitor tables throughout the venue.  In addition, a meet and greet and networking reception were held to allow for additional networking among conference attendees, exhibitors, and presenters.
Thank you to all who attended the 2022 Cross Connection Control Conference and a large thank you to our conference exhibitors:
The Cross Connection Control Conference is an annual event hosted by the University of Florida TREEO Center.  Don't miss out on the next conference.  Submit your email in the form below to be notified when next year's dates are announced!

Written by:
Kylie Register
Published:
March 22, 2022
Keep up with all things OPWD by reading our office updates.
The Office of Professional and Workforce Development (OPWD) supports the Office of Teaching and Technology and the University of Florida in offering non-credit education for adult learners across multiple modalities.
Is there a topic under our umbrella that you would like to learn or see more about? Email Courtney Glancy at courtneyglancy@ufl.edu with your ideas.