Confirmed speakers to date
Chris Thomas
Cross-themes: The rise of Anthropocene biodiversity
---
Chris Thomas emerged from rural England where there was little to do other than become obsessed with natural history. After spells in the US and Costa Rica, and two years working on biological invasions in New Zealand, he returned to Britain to a number of positions, and joined the University of York in 2004. Chris is Director of the Leverhulme Centre for Anthropocene Biodiversity, a multi-disciplinary research centre that examines how the relationship between humanity and the natural world is changing, and the challenges of developing and maintaining a sustainable Earth. He is interested in understanding the biological and human processes that give rise to species being successful, the ways that people exploit them, and what our future options might be. He is also intrigued by our – often hostile – attitudes to successful species, given that the Anthropocene is as much about how humans see our place in the natural world as it is about the biological and physical realities of change.
Kent H. Redford
Cross-themes: Conservation in the era of synthetic biology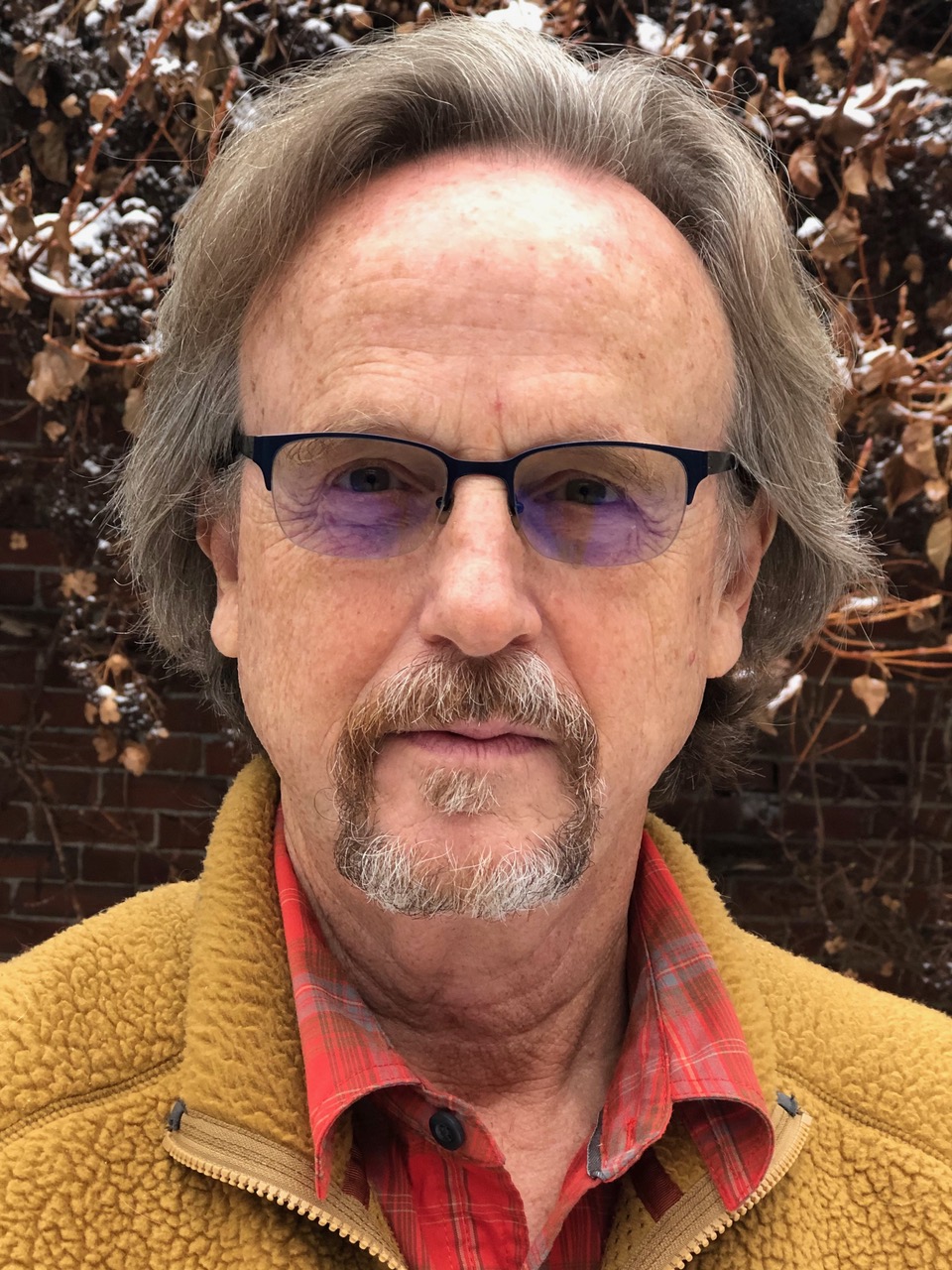 ---
Kent H. Redford is Principal at Archipelago Consulting (archipelagoconsulting.com ) established in 2012 and based in Portland, Maine, USA. Archipelago Consulting was designed to help individuals and organizations improve their practice of conservation and has worked with the Global Environment Facility, U.S. National Park Service, private foundations and other conservation actors. Prior to Archipelago Consulting Kent spent 10 years on the faculty of University of Florida and 19 years in conservation NGOs with five years as Director of The Nature Conservancy's Parks in Peril program and 14 years as Vice President for Conservation Science and Strategy at the Wildlife Conservation Society. He has spent nine years working at the intersection of conservation and synthetic biology and for six years was Chair of IUCN's Task Force on Synthetic Biology and Biodiversity Conservation. In fall of 2020 he led GEF's Task Force on a post-COVID strategy and in the writing of a white paper on the same topic published in Conservation Letters as "Healthy Planet Healthy People". In June 2021 Yale University Press published Kent's book with W.M. Adams: Strange Natures. Conservation in the era of synthetic biology.
Alexa Fredston
Theme: Detection, attribution, & prediction under species on the move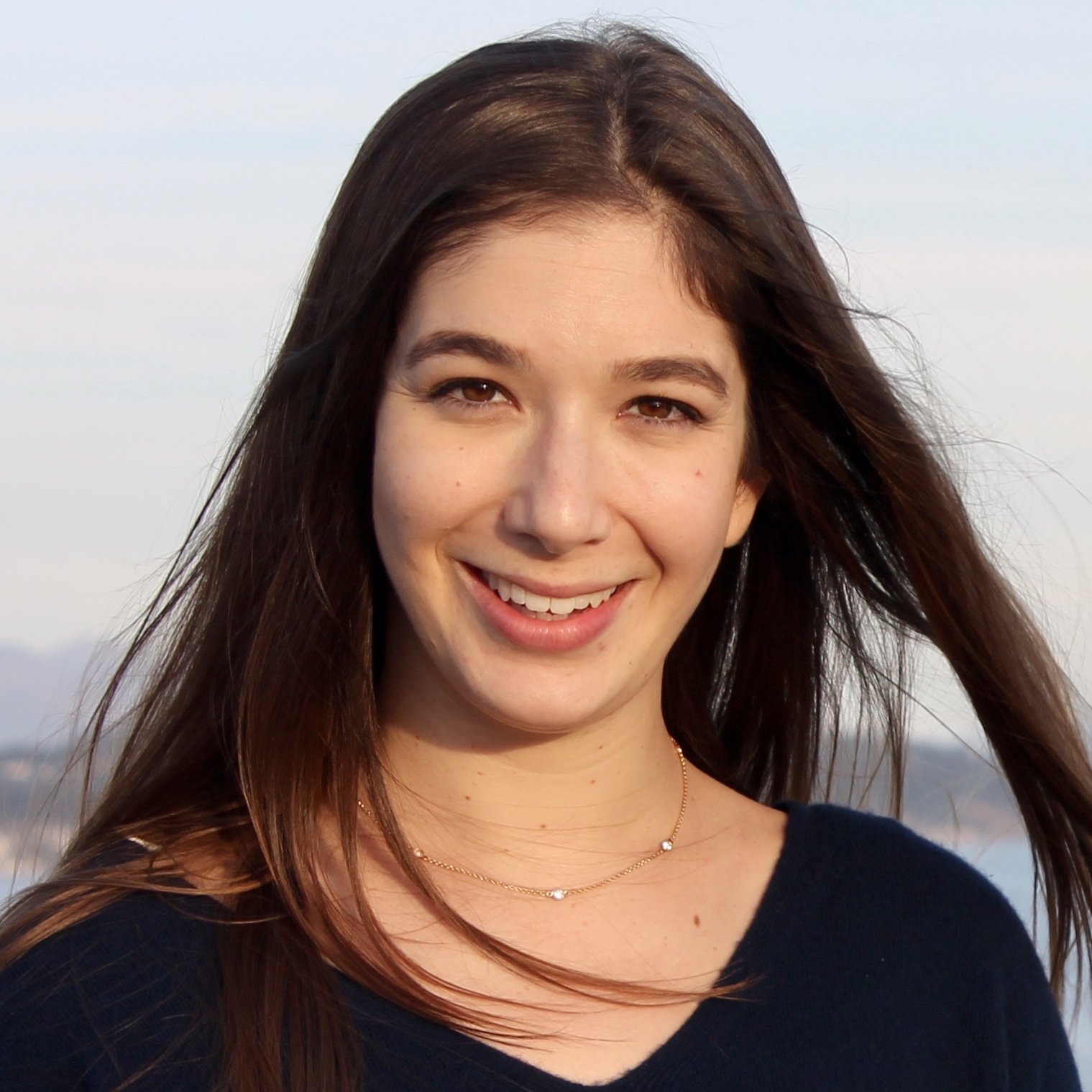 ---
Alexa Fredston is an Assistant Professor of Ocean Sciences at the University of California, Santa Cruz. She earned a PhD in Environmental Science and Management at the University of California, Santa Barbara, and a BA in Ecology and Evolutionary Biology at Princeton University. Fredston's postdoctoral research was at Rutgers University and she also previously worked for the Environmental Defense Fund. As a quantitative marine ecologist, her research aims to advance our understanding of the processes governing species distributions over space and time, and to use those insights for predicting and managing marine ecosystems. She is currently working on range edge dynamics, process-based species distribution modeling, and marine heatwave impacts on fish communities, among other projects. Fredston collaborates extensively with fisheries managers and other stakeholders to translate this research into practice.
Martin A. Nuñez
Theme: Invasion risk and range redistribution of non-native species under climate change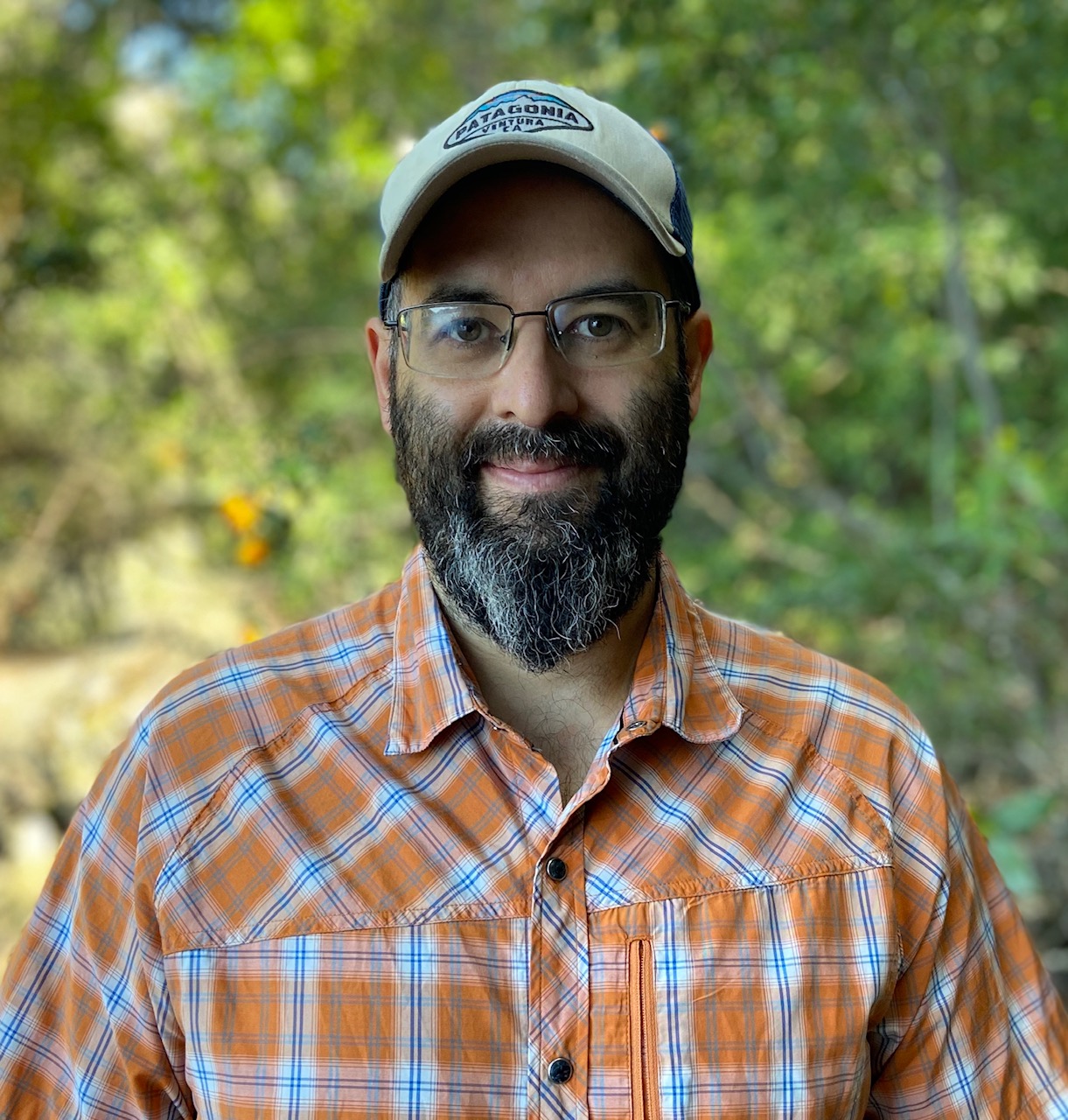 ---
Martin A. Nuñez is an ecologist interested in the study of biological invasions. Invasions provide us the possibilities of testing many ecological and evolutionary theories, and they give us the possibility of applying ecological knowledge to the management of these serious threats. Invasive species can also provide crucial information to understand and face other global challenges such as climate change. These theoretical and applied challenges are what fascinate Nuñez about the study of invasions.
Natalie Ban
Theme: Conservation paradigms & management strategies for a moving and (dis)connected future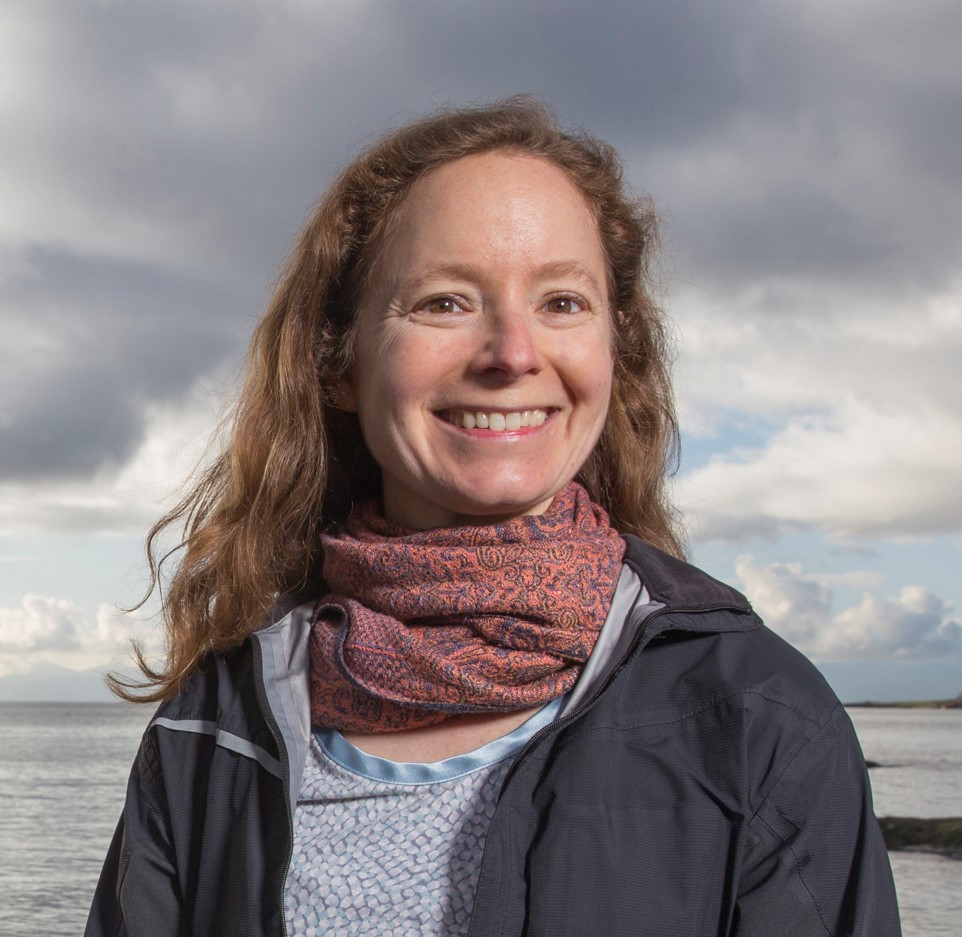 ---
Natalie Ban, a Professor at the University of Victoria's School of Environmental Studies in Canada, is a marine conservation scientist who mixes social and natural sciences to understand conservation issues, priorities and actions for coastal species, places, and communities. Co-creating projects with and guided by research partners, she weaves multiple perspectives with conservation science to help devise effective strategies that balance the needs of human communities with the sustainability of marine populations. Having obtained her PhD in Resource Management and Environmental Studies from the University of British Columbia, and a Master's degree in Geography from McGill University, Natalie's research focuses on marine conservation, fisheries, marine protected areas, and marine spatial planning. She has published over 120 peer-reviewed papers, and has received multiple awards for her scholarship, including being inducted in the Royal Society of Canada's College of New Scholars in 2022.
Jonas Lembrechts
Theme: Ecological responses to climate change from micro to macro scales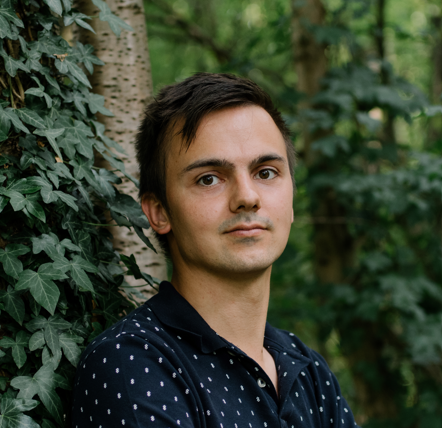 ---
Jonas Lembrechts is postdoctoral researcher at the University of Antwerp, Belgium. He is a coordinator of the Mountain Invasion Research Network (MIREN, www.mountaininvasions.org), a global network focused on the long-term monitoring of native and non-native plant species distributions in the mountains, as well as in charge of SoilTemp (www.soiltempproject.com), a global database of in-situ microclimate time series for use in ecology. Through these two initiatives, he hopes to quantify the impact of microclimate and land use change on species redistributions across the globe.
At the moment, he is spending a considerable amount of time on creating global microclimate networks paralleling the existing weather station network, and using these datasets to quantify the rate of microclimate change over the last decades. Such information is critical to assess how well species are tracking their experienced climate change, and how fast they will have to move as climate warms further.
Robin Kundis Craig
Theme: Governance, legal, and ethical issues for shifting species and changing ecosystems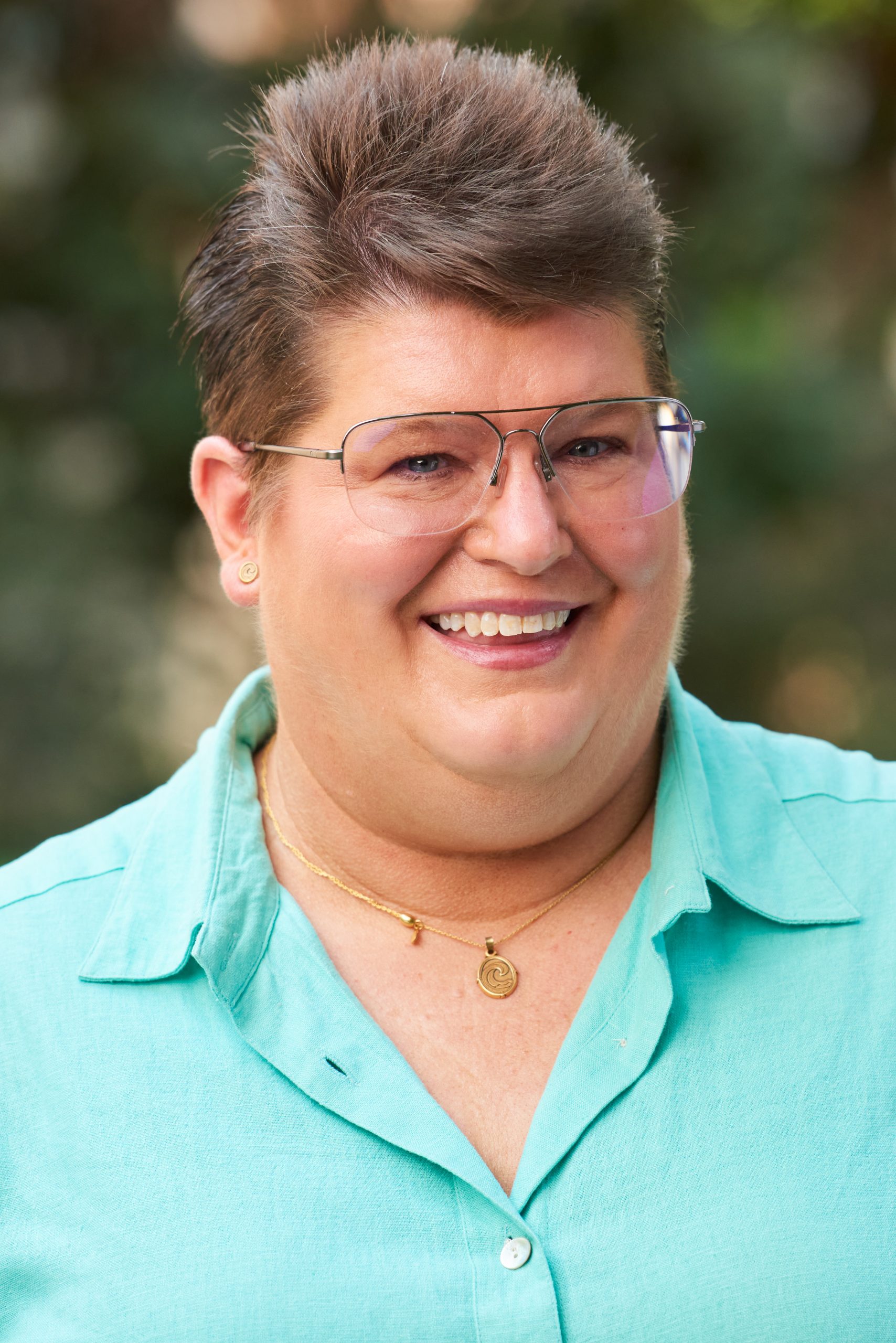 ---
ROBIN KUNDIS CRAIG is the Robert C. Packard Trustee Chair in Law at the USC Gould School of Law, where she teaches Environmental Law, Water Law, Ocean and Coastal Law, Toxic Torts, Civil Procedure, and Administrative Law. Craig specializes in all things water, including climate change adaptation in the water sector; the food-water-energy nexus; water quality and water allocation law; marine protected areas and marine spatial planning; and the intersection of freshwater and ocean and coastal law. She is the author, co-author, or editor of 12 books—including textbooks on Environmental Law, Water Law, and Toxic Torts—and over 100 law or science journal articles and book chapters. Craig is an elected member of American Law Institute and the American College of Environmental Lawyers and a member of the IUCN's World Commission on Environmental Law. Her comments on contemporary water, marine, and climate change issues have been quoted in National Geographic, The Atlantic, The New York Times, Popular Science, and many other news outlets. Craig received her B.A. from Pomona College, Claremont, CA; her M.A. in Writing About Science from the John Hopkins University; her Ph.D. in English Literature, specializing in how the English Romantic poets used contemporary science to explain social change, from the University of California, Santa Barbara; and her J.D. summa cum laude with a Certificate in Environmental Law from the Lewis & Clark School of Law.
James Kushlan
Theme: Everglades: Past and Future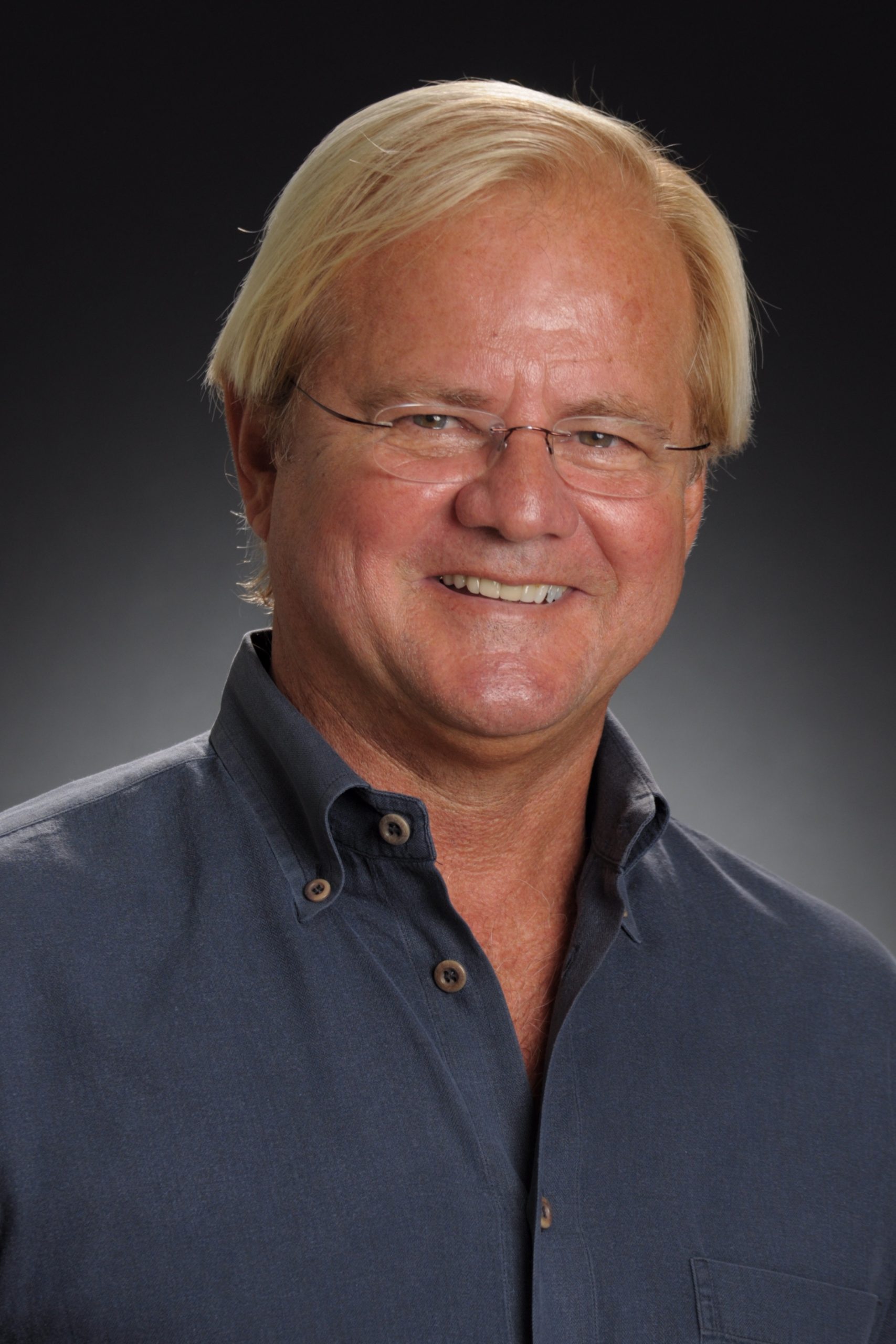 ---
Author of 12 books and over 250 professional articles, James A. Kushlan's writing shares with a wide audience his perspectives on science, conservation, and natural history, and the connections among them. An expert on the Everglades and its waterbirds, he has written extensively on the biology, natural history, and human history of South Florida. His recent book, Seeking the American Tropics, explores the stories of South Florida's early naturalists. He and Kirsten Hines have coauthored three books on South Florida's national parks, Biscayne National Park, Dry Tortugas National Park, and most recently Everglades National Park. Dr. Kushlan has been a wildlife biologist at Everglades National Park, university professor, Federal research center director, Smithsonian research associate, president of the American Ornithological Society and Waterbird Society, founder and chair of international conservation initiatives, and a board member of numerous professional and civic organizations including HistoryMiami Museum, Zoo Miami Foundation, and the Everglades Foundation. He lives in Coconut Grove.
Kirsten Hines
Theme: Everglades: Past and Future
---
Kirsten Hines is an award-winning author, wildlife photographer, and conservationist with a background as a biologist and environmental educator. Her writing and photography have appeared in several publications, including her six books on Florida's nature and history, such as the gardening reference Attracting Birds to South Florida Gardens and three on South Florida's national parks. Kirsten's upcoming titles include the coffee table book Wild Florida: An Animal Odyssey and the photographic field guide Birds of Florida. Kirsten's images have also been featured in numerous photography showcases, public art programs, and both solo and juried group exhibitions. She aims to inspire conservation action through her story-telling, wildlife-oriented presentations, leading trips and workshops, and through not-for-profit work such as co-founding Phoebes Birding to connect women through nature, and serving as Conservation Chair on the Audubon Florida board. Learn more about Kirsten and her work at www.KirstenHines.com.
Learn more about Kirsten and her work at www.KirstenHines.com
Laura Antão
Theme: Leveraging bioinformatics, big data science, and emerging technologies to study species on the move
---
Laura Antão is a global change ecologist, currently a Postdoctoral Fellow at the Research Centre for Ecological Change, University of Helsinki. She completed her PhD at the University of St Andrews, Scotland, where she investigated the effects of scale on different biodiversity patterns (after completing her undergraduate and Master's at the University of Lisbon, Portugal, both focusing on Marine Ecology). Her main research interests are biodiversity, macroecology and global change. Laura is particularly interested in how we can generalize biodiversity change patterns across realms, taxa and habitats. For this, she mostly leverages and uses long-term temporal data to understand how species and communities respond to anthropogenic and environmental drivers, such as climate and land-use, from local to global scales.
Mitra Menon
Theme: Understanding ecological and evolutionary mechanisms facilitating or hindering range shifts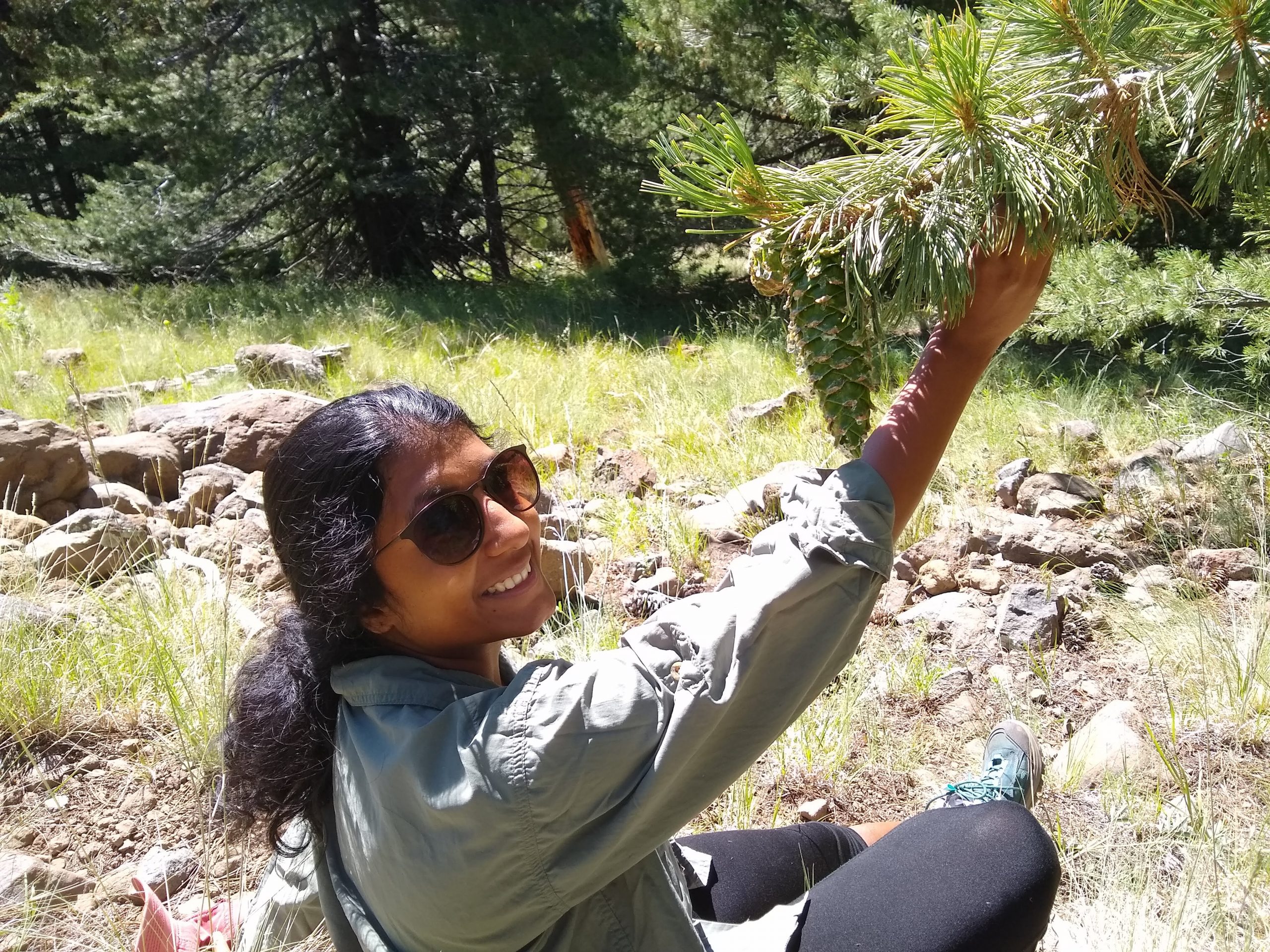 ---
My research is driven by the diversity of life around us and my approach to understanding it is interdisciplinary. I combine large scale genomic, phenotypic and environmental datasets to understand how landscape level processes shape and maintain biodiversity. Through the lens of population genomics, I identify the strategies used by species to survive through extreme events in the past which will enable us to better predict the future adaptive potential and the likelihood of range shifts. My work spans across macro and micro-evolutionary timescales and provides an understanding of how populations adapt to their environment and the source of adaptive variants. This information is useful both from a fundamental perspective but also key for refining management strategies aiming at species conservation.
Ken Tape
Theme: Ecosystem and biome shifts, including geochemical impacts from species on the move
---
Ken Tape is an ecologist at the University of Alaska Fairbanks with broad interests in the Arctic natural sciences. His research describes the impacts of climate warming during the 20th century on various components of the Arctic ecosystem, including the snow, vegetation, permafrost, hydrology, wildlife, and people. Ken's interests lie more in the linkages between these components than in any isolated component. Recently his team used satellite images to show that beavers are moving from the forest and colonizing tundra regions, and they are now studying the profound implications for Arctic stream and riparian ecosystems, including permafrost and fish. Ken has used repeat photography to document landscape change in northern Alaska, which appears in his book (The Changing Arctic Landscape) and traveling museum exhibit (Then & Now, The Changing Arctic Landscape), which traveled nationally 2010-2020. He enjoys boating, skiing, snowmachining, dog-mushing, photographing, studying, and writing about the Arctic environment.
Nikhil Advani
Theme: Innovative solutions for people and wildlife in a changing climate
---
Dr. Nikhil Advani's role at WWF is at the intersection of communities, wildlife and the varied threats they face, from climate change to the global COVID-19 pandemic. Most recently, he is leading a GEF project focused on how COVID-19 is affecting nature-based tourism in eastern and southern Africa, which seeks to connect funders to communities most affected by the crisis (African Nature-Based Tourism Platform). Other projects under Nikhil's portfolio focus on better understanding how wildlife and rural communities are being affected by changes in weather and climate, and developing and implementing solutions to help them adapt. These include an initiative to gather data and implement climate adaptation projects for rural communities (WWF Climate Crowd), a Wildlife and Climate assessment series to research species vulnerability to climate change, creation of a Wildlife Adaptation Innovation Fund to help at risk species adapt to climate change, and he is a member of the IUCN SSC Climate Change Specialist Group. In 2019 he was awarded the Emerging Leader Award by The College of Natural Sciences at The University of Texas at Austin, and currently serves on their advisory council.
Nikhil was born and brought up in Kenya, and went on to pursue his bachelor's degree and Ph.D. at The University of Texas at Austin. His thesis focused on gaining a better mechanistic understanding of species response to climate change, using the Glanville Fritillary butterfly as a model species. He then worked for the Nature Conservancy in Texas, prior to joining WWF in 2013.
Sophie Falkeis
Cross-themes: Merging art and science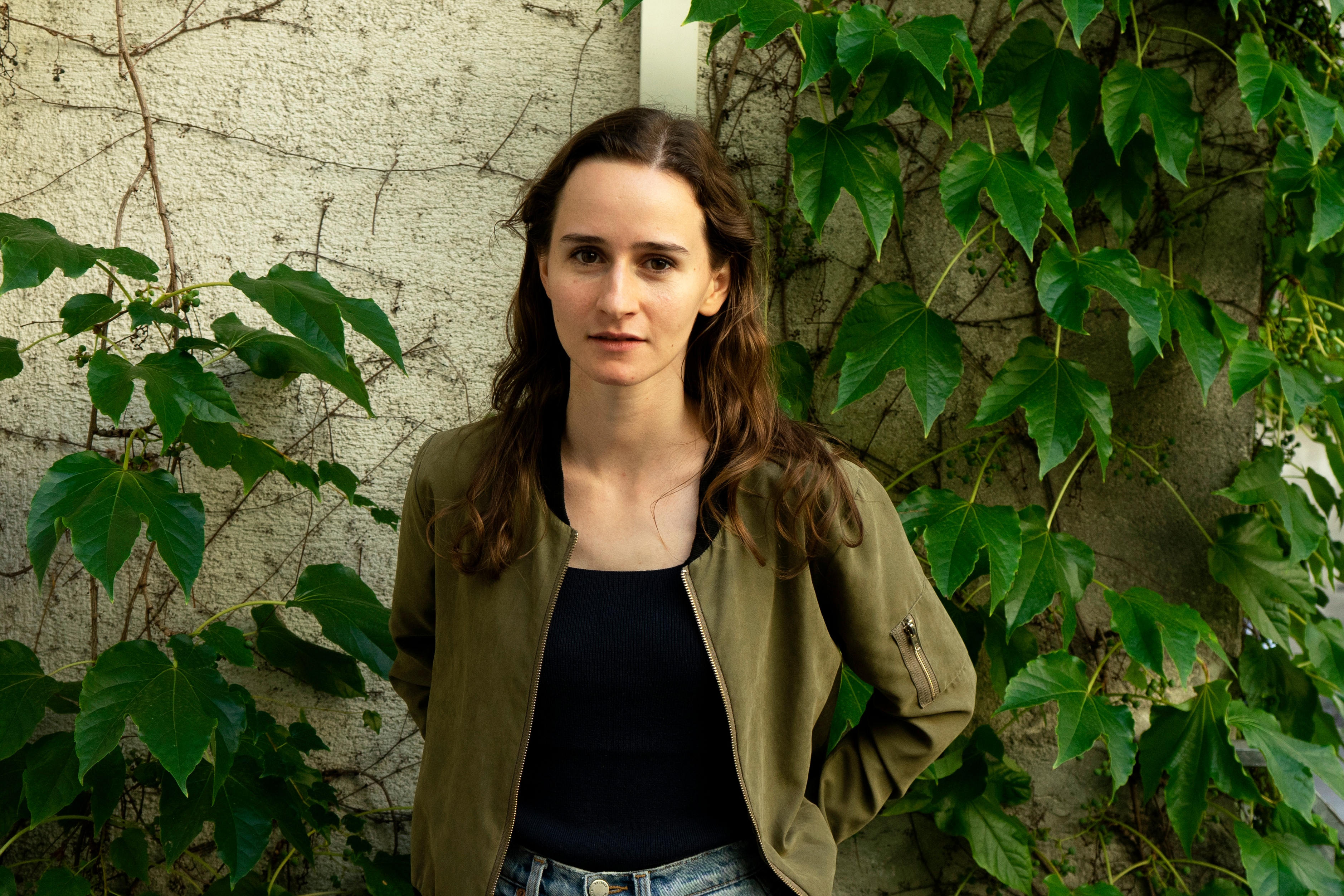 ---
Sophie Falkeis is a multidisciplinary designer from Vienna, Austria, and Alumna from the University of Applied Arts Vienna. Her work investigates evolutionary mechanisms under anthropogenic influence by envisioning future scenarios of multi-species cohabitation.
Her work is part of the permanent collection at MAK Museum for Applied Arts Vienna (AT) and has been exhibited at various venues, including the London Design Biennale (UK), Vienna Design Biennale (AT), Dutch Design Week (NL), Floriade Expo 2022 (NL), Beijing Art and Technology Biennale (CN), and Kornhausforum Bern (CH), and has been featured in the New York Times. She has previously worked at Iris van Herpen Couture in Amsterdam and was a research fellow at Terreform One in New York City. Sophie spoke at the Centre for Marine Socioecology Tasmania, PRIMER21 Global San Francisco, DDW Talks Eco Pioneers, as well as other international conferences. For her work, she has been awarded a START-Stipendium by the Austrian Federal Ministry for Arts & Culture and the Planet Love Prize by the Vienna Business Agency.
She is also the founder of The Encounters Lab.
Antoine Scherer
Theme: Indigenous knowledge and species on the move
---
Antoine Scherer is an ecologist and rewilder from France. He holds an MSc in Ecology and Biodiversity Management from the University of Lille (France). Since 2017, he has been working in Finland with the Snowchange Cooperative, an NGO focusing, among other things, on a nationwide rewilding programme. Building on his experience in the field, Antoine is now working on his Ph.D. project, which aims to develop a rewilding model for the Finnish Boreal region.
Adriane Esquivel Muelbert
Theme: Impacts of climate change on community structure and patterns of taxonomic, functional, and phylogenetic diversity
---
Adriane is an Assistant Professor at the University of Birmingham, UK and the Birmingham Research Institute of Forest Research (BIFoR). Adriane's work focuses on documenting and mechanistically understanding the effects of current environmental changes on biological systems. She investigates how forests respond to different forces and what the implications of these responses are on biodiversity and global biogeochemical cycles. Her work uses field-based data and explores forest dynamics at a macroecological scale. She is passionate about tropical forests and their complexity, particularly the Amazon, and seeks to translate her research into conservation efforts.
Peter Washam
Cross-themes: Ice on the Move: What observing the underside of Antarctica's ice shelves now can tell us about
future sea level rise
---
My research is a hybrid between Physical Oceanography and Glaciology, focused on interactions between the ocean and the Greenland and Antarctic Ice Sheets. This centers on the oceanic and atmospheric processes that drive melt at the Ice Sheet margins, and the fate of the resultant meltwater.